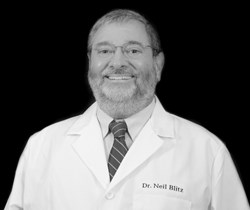 In moderation, some types of candy are less harmful than others
Seekonk, Mass. (PRWEB) October 08, 2013
October is National Dental Hygiene Month and National Orthodontic Month. It is also the month in which Americans celebrate Halloween, purchasing and consuming more than $2 billion in candy. Coincidence? Probably not.
Dental care professionals have long been urging people to limit their sugar intake. While everyone should be aware of the impact candy can have on their teeth and dental health, people who are receiving orthodontic treatment need to be especially conscious of which sweets they consume this holiday season.
Dr. Neil Blitz, orthodontist at Southcoast Smiles in Seekonk and Perfect Smiles in Westport, says, "Consuming hard and sticky foods while wearing braces is just a bad idea. Not only can it cause you to break a bracket or loosen a wire, it's also more difficult to brush out braces, which leads to a higher rate of decay."
Blitz is quick to stress that people wearing braces don't have to avoid all candy though. "In moderation, some types of candy are less harmful than others." Blitz suggests soft chocolate or candy that dissolves easily.
5 treats you can enjoy:
Hershey Bars (plain chocolate)
Hershey's Kisses and Hugs (Plain chocolate)
Kit Kat bars
Peppermint Patties
Reese's Peanut Butter Cups.
5 treats you should avoid:
Anything containing caramel
Sticky items, such as Gummy Bears or Sour Patch Kids
Gum
Taffy
Popcorn and nuts
In the event that a bracket does break or a wire gets loose, Blitz suggests you call your orthodontist as soon as possible to schedule an appointment. Any damage sustained prolongs the completion of your treatment.
About Neil Blitz, DMD, MS
Dr. Neil Blitz is an orthodontist at Southcoast Smiles in Seekonk, MA and Perfect Smiles in Westport, MA with over 25 years of experience. Dr. Blitz received his degree from Tufts University School of Dental Medicine.
About Southcoast Smiles and Perfect Smiles
Southcoast Smiles and Perfect Smiles both provide a wide variety of dental care for everyone in your family. From pediatric and general preventative dentistry to dentures and orthodontics, they offer convenient appointments Monday-Saturday, with early morning and evening hours. Sedation dentistry is available for anxious or fearful patients.