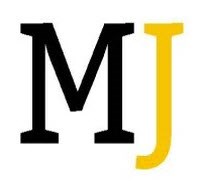 MediaJobs.com Finding the Great Companies First.
NEW YORK, NY (PRWEB) October 10, 2013
Those seeking media jobs will be amazed at the number of online companies that are making big gains in both innovation and revenue. Coastal.com, the first company to sell prescription eyewear online, is a perfect example. MediaJobs.com's Roy Weissman recently interviewed Roger Hardy, CEO and founder of Coastal.com in the article Seeing Clearly in an $18 Billion Market Puts Coastal in the Lead. He reveals what propelled his company to $200 million in revenue in 10 years.
E-commerce managers will be fascinated to learn why Roger thinks Wal-Mart, Costco and Pearl Vision will lose their dominance in this $18 billion market as well as how he got his start in the industry. Readers will find it interesting how he came from a transportation logistics specialist to a prescription eyewear e-commerce giant. The Vancouver-based company currently has 750 employees and continues to grow in several different markets.
Readers will also learn why industry leaders believe there is a big shift underway from independent eye care and independent doctors and where this shift is heading – a must-know for e-commerce managers. Roger also reveals the big secret to their ten-year success and how they feel they stand apart from their major competitors.
Also of interest to e-commerce managers is their unique return policy, elite service regime and extensive product selection as well as why Coastal.com chose to offer its own brand manufactured in their own labs – something the competition does not do. Social media managers will be interested to know how they were able to gain more than two million fans on their Facebook pages. As a company, they started in 2001 selling contact lenses; readers will learn the reason behind the shift to prescription glasses in 2008.
The monthly traffic number will surprise even the most seasoned e-commerce manager and the sales numbers are even more impressive. Those in the international e-commerce industry will also get to hear where Coastal.com's international markets are the strongest and whether they plan to expand on an even more global level.
Roger also goes in-depth to discuss how changes in health care are expected to affect the industry as well as how mobile has affected the business. He reveals if the company plans to offer anything unique to the mobile market. Social media managers will gain a great deal of important industry information from this article.
About MediaJobs: Making Your Job Search Easier by Finding the Great Companies First
MediaJobs.com is a digital news platform that combines the power of news articles with listings for media jobs to bring rich context and strategic insight to jobseekers in the media landscape. MediaJobs.com provides source insider information from the hottest media companies, top players and products worldwide.