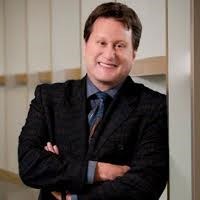 Vehicle accidents can be traumatic, and are often forced upon innocent individuals...
Dallas, Texas (PRWEB) October 01, 2013
Dallas-Fort Worth is a major hub of commerce and transportation and, for that reason there are truck accidents from time to time on the freeways - like the one which occurred the morning of September 10th, 2013, killing 2 on LBJ between Webb Chapel and Marsh Lane. Read more about the accident on dfw.cbslocal.com's website (article published 09/10/2013).
Large truck accidents can be that much more harmful due to the added size and weight of the vehicle. "Vehicle accidents can be traumatic, and are often forced upon innocent individuals and, in this case, prematurely ended 2 people's lives, sent one victim to the hospital, and affected dozens more – including those stuck in traffic for hours," according to Jeff Ransansky, managing partner of Rasansky Law Firm.
Truck drivers, like the dump truck from this morning's accident, are supposed to be properly licensed to drive large commercial vehicles and they have to be rated for many different aspects of the vehicle they drive, including whatever it is they haul.
"The way the driver actually drives the vehicle can sometimes be construed as negligent." Mr. Rasansky continues, "Accidents which occur in the morning, and in heavy rush hour traffic are often attributed to sleepy, distracted, or confused drivers." In a recent survey, almost 20% of truckers admitted to falling asleep at the wheel at least once in the previous three months. Any of these factors can cause a driver to end up making a bad situation much worse by not reacting properly or quickly enough.
If you are a victim in such an accident, you must make sure not to accept any checks or payment related to the accident without talking to an attorney first. Doing so will likely limit or prevent any future monetary recovery.
About Rasansky Law Firm
Rasansky Law Firm is based in Dallas and specializes in personal injury, auto accidents, wrongful death cases, and more. We have built a national reputation for excellence by providing quality representation and the highest level of personal service with an award winning team of experienced attorneys. Rasansky Law Firm is also part of the exclusive 1-800 ATTORNEY network.
2525 McKinnon St #625,
Dallas, TX 75201
Fax: 214-651-6150
Toll Free: 877-521-4266