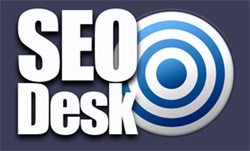 (PRWEB UK) 1 October 2013
Ideal Car Hire, one of the leading car rental firms in London, is pleased to announce that they now offer a van rental service across London. The company has a range of vans available at their numerous London depots, providing a broad range of coverage for local residents and travellers alike. While the company has experienced growth since forming on 2009 thanks to their targeting of the London tourist market, this new van rental service will be of benefit to many residents and small businesses in the capital.
With van rental services starting from a few hours, there is a terrific deal of flexibility on offer at a wide variety of venues and location in the capital. The company has already been hailed for their affordable van hire Kings Cross service, but they have expanded their van rental service across the capital. This means that anyone looking for a van hire in North London will find a wide variety of locations. In certain circumstances, Ideal Car Hire can also drop the vehicle off at a client's home or place of work. The company is keen to provide as much flexibility as possible for clients, and they believe that expanding their service and the locations they can be found in will help to provide a better service for all clients.
Ideal Car Hire provides long term rental deals for agreements longer than 28 days. This will provide more flexibility and value for money for clients that require a van for a lengthy period of time. The company is aware that the job market is flexible these days and is looking to encourage and support local businesses as much as possible. Any small company that is not willing to take on the longer term cost of hiring a van should find that the longer term rental packages provided by Ideal Car Hire offer a reasonable middle ground with respect to convenience and cost.
The company is able to provide a wide range of additional packages or services if required. In addition to a wide range of car rental options, Ideal Car Hire can provide additional insurance, child seats, roof racks and GPS technology which means that no matter what a client needs to make the most of their hire vehicle, the company is ideally placed to provide assistance at a fair price.
About Ideal Car Hire:
Ideal Car Hire was established in 2009 and has developed a reputation for providing London tourists and residents with affordable and reliable car rental services. The company operates from a number of venues across the city, helping to provide clients with a greater degree of flexibility in finding a car. The company now provides a van rental service from their car hire depots, adding to the versatility on offer to clients looking to get around London and beyond.