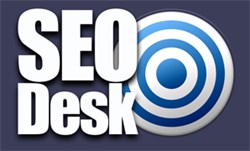 (PRWEB UK) 3 October 2013
GU1 Jewellers is pleased to announce a business partnership with SEODesk. The renowned jewellery firm, part of the Orlando Jewellers group, understand the importance of linking, and this has seen them create a business partnership with SEODesk. The reputable search engine optimisation company will take responsibility of the company's web content and online communication. This will enable GU1 Jewellers to focus on their core strengths while benefitting from the expertise and experience that SEODesk can offer.
GU1 Jewellers can rely on the experience and expertise that has been honed in over 40 years' worth of experience in a family run jewellery business. Although the company has close links to Orlando Jewellers, it has a reputation and identity of its own. The company works with some of the most exciting new jewellery talent and is proud to offer limited runs of highly prestige and valued items of jewellery.
The company is one of the main suppliers of Bjorg Jewellery; a fashion brand started back in 2004 and found in high-end boutiques and jewellers around the world. The company has access to a wide range of pieces from the Bjorg range, making this company the ideal place to find an exclusive and exquisite piece of jewellery.
GU1 Jewellers is also proud to offer the widest range of Giovanni Raspini products on the internet. This Italian line of charms, pendants, necklaces, beads and bracelets has wowed audiences, individuals and critics at fashion shows around the world in recent years. These uniquely distinctive charms and bracelets are amongst the most highly prized accessories in the current era, and GU1 Jewellers is extremely proud to offer these products.
The fact that the company has access to so many stylish lines of jewellery has created the need to increase awareness about GU1 Jewellers and their product range. To expand awareness of their products, the company has turned to SEODesk for assistance. SEODesk is one of the leading UK search engine optimisation firms and their track record speaks for itself. The company has been able to place countless firms, from all manner of industries onto the first page of Google for relevant search terms. Given the popularity of many of the products and brands that they stock, GU1 Jewellers decided it was best to work with a firm that has a strong record of success, which led them to working with SEODesk.
About GU1 Jewellers:
GU1 Jewellers is part of the Orlando Jewellers company, a family run firm which has more than 40 years' worth of experience in the jewellery industry. The company is proud to stock highly prized and sought after pieces of jewellery by brands such as Giovanni Raspini, Alex Monroe and Bjorg. The company has sold pieces to over 20 countries around the world, and they aim to work with most exclusive and up and coming designers of jewellery for many years to come.