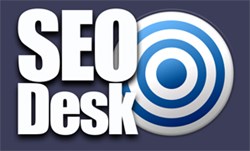 (PRWEB UK) 4 October 2013
Ross Cycles, the established Surrey bike shop, is pleased to announce that they have launched a new website and online store. The company established their bike shop in Caterham, back in 2005, and they have become a well-known name in the UK cycling community. The company has aimed to provide cycling advice, guidance and products for cyclists of all ages and skill levels. This has enabled them to stand apart from some retailers who have an elitist view about cycling. It is this universal approach to cycling that the company has placed at the heart of their new online store.
The new online store will work in conjunction alongside the physical store, helping customers to get the best of both worlds. When it comes to the most reliable and effective bike repairs Croydon has to offer, the store will still be pleased to welcome cyclists in to have their bike repaired. However, the online presence means that cyclists from all over the UK and beyond can buy bikes and accessories in confidence and comfort.
The company is well known for providing practical advice and hands on experience to customers of all ages at their bike shop. While it will be harder to provide the same level of personal engagement on the website, Ross Cycles are committed to ensuring their site is as engaging and as welcoming as their physical bike store.
Ross Cycles provides a number of top cycling brands, such as Brooks, MET, Giant, Renthal, Praxis Works and many more. These brands have made sure the company is regarded as the best bike shop Redhill has to offer and the store believes that it is the supply of these brands that will see people benefit from the new online presence. When a company develops a strong reputation in the local community and in the wider national industry, it makes sense to expand their services to a wider audience.
The company has been growing steadily since 2005 and the owners believe that the opening of the online store is the natural progression. Not only will this expansion continue the growth and development achieved so far, Ross Cycles believe that the new service will provide the platform for future growth and development. The company is confident that they will be able to develop both parts of their business in tandem in the months and years to come.
About Ross Cycles:
Ross Cycles was established in 2005 by cycling enthusiasts who didn't believe that their needs or the needs of the local cycling community were being met in Surrey. The company believes that cycling should be available and enjoyed by everyone. This means that the firm is happy to provide to cyclists of all ages and of all skill levels. In 2013, the company has expanded their services by providing an online store for cyclists across the UK and beyond. The new site sees the firm offer bikes and a wide range of accessories.