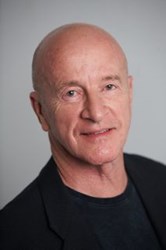 Salespeople helping decision makers visualize how they can achieve goals and solve problems.
San Jose, CA (PRWEB) October 22, 2013
People First Productivity Solutions, a San Francisco Bay Area sales training and consulting company, is pleased to promote the October 26th broadcast of CONNECT! Online Radio Show for Professional Sellers. This broadcast, "Storytelling in Selling," includes an interview with author, trainer, speaker and entrepreneur Mike Bosworth. Bosworth is the best-selling author of "Solution Selling: Creating Buyers in Difficult Selling Markets," and co-author of "Customer Centric Selling" and "What Great Salespeople Do: The Science of Selling Through Emotional Connection And The Power of Story." Bosworth is known for founding Solution Selling which became one of the most widely adopted needs-discovery methodologies in the sales industry.
He will discuss how best to connect with, inspire and influence buyers. In addition, he will relay how sellers can connect with buyers through storytelling with Deb Calvert, president of People First Productivity Solutions and your on-air sales coach on CONNECT! Online Radio. As they delve into selling through storytelling, Calvert and Bosworth will take listener questions live on air and will also answer questions submitted beforehand via email. Call in to seize this rare opportunity to learn from this thought leader and sales master. This is one broadcast that no sales professional should miss! To tune in on Saturday morning, go to the CONNECT! page at blogtalkradio.com, and to call in live dial (347) 202-0896.
This program will also be available for download at Connect1 on iTunes or at the link above after the broadcast. You can listen to the archived recording of this broadcast as well as tuning in to hear a variety of topics and guests previously featured on the program. To access the archives, go to People First Productivity Radio Shows.
CONNECT! Online Radio Show for Selling Professionals, part of the CONNECT! Community by People First Productivity Solutions is a bi-weekly broadcast provided to help sellers "Ignite their Selling Power in Just an Hour." The CONNECT! community provides discussion groups, blogs and other resources for selling professionals, leaders and emerging leaders, trainers, coaches and individuals. Founded in 2006 by former corporate Sales and HR Executive Deb Calvert, People First Productivity Solutions operates with the mission: "We Build Organizational Strength by Putting People First."