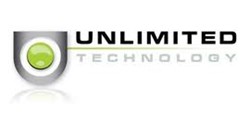 The Building Intelligence suite of cloud services allows us to cost effectively provide our clients with unique security solutions.
(PRWEB) October 18, 2013
As an authorized reseller, UTI will drive recurring monthly revenue (RMR) to new heights! In today's environment, all businesses are looking to increase their recurring revenue and lower costs, its' the perfect business model. UTI is one of the leading providers of security products and services in the northeast United States and is expanding their business model across the nation. As a fast growing organization, UTI will take full advantage of the model presented by Building Intelligence to offer a cloud service for managing the identities and the assets that aren't necessarily required to be housed on the corporate side of the firewall. Building intelligence® will provide UTI customers with a custom designed web portal for managing people and assets. That is to say that UTI will provide cloud based solutions resulting in web browser applications to manage many things ranging from asset maintenance for a building to managing vendor profiles and contractor access to a property.
"The Building Intelligence suite of cloud services allows us to cost effectively provide our clients with unique security solutions. Primarily these are solutions that address the unknown people and vehicles that access their site, an area of security that is often not properly addressed due to lack of solutions available," said Brent Franklin, Founder and President of Unlimited Technology, Inc. "The cloud based model makes the deployment streamlined and the maintenance of the cloud software is as efficient as it gets – all upgrades are pushed from the manufacturer to the client seamlessly. As UTI expands our client base we must seek out solutions that require less manual hands on labor to maintain so that we can continue to rise to that new level of solution and consultative selling, allowing us to become a trusted partner to our clients. Building Intelligence is a direct fit to our business model!"
Building Intelligence SV3 product line offers a web based console for scheduling and checking in/out visitors and vehicles to a building or campus. Additionally it becomes part of the tool set for managing vendors. With Secure Vendor TM the BI partner can develop a program and process for their client's to create vendor profiles, including background checking for vetting the company, their drivers and vehicles and even managing certificates of insurance.
"We are very pleased that Unlimited Technology, Inc. has chosen Building Intelligence® as a new technology partner. They have already hit the ground running with some new sales and I know they are going to be very successful in the cloud services security arena," said Jeffrey Friedman, Founder and CEO of Building Intelligence. "It's a great fit for us and for them and as their partner, we will do everything in our power to contribute to their success."
About Unlimited Technology Inc.:
Unlimited Technology, Inc. offers a wide range of talent and experience from assessing your requirements to implementing cost effective and technologically advanced security solutions to best fit your organization's needs.
Our corporate headquarter building is located in Chester Springs, Pennsylvania, between the Philadelphia Main Line and Lancaster. UTI deploys technical personnel nationwide from our corporate location as well as other satellite offices where our strategically located employees stand ready to service accounts. Our technicians and certified network of contractors are fully trained and able to respond to your installation and service needs.
Unlimited Technology's reputation of excellence comes from our consistent ability to address our customers with the utmost integrity and best possible solutions. Our aim has always been to offer exactly what you need, when you need it. We will never take advantage of a given situation and we will always do our best to promote the most appropriate systems and solutions in order to enhance the security of your people, your assets and your property.
Unlimited Technology is Six Sigma focused organization. All managers are trained by a Certified Black Belt and practice Six Sigma and lean methodologies as a means of doing business. This enables us to effectively deliver materials and services in a timely manner while remaining competitive in the market. Starting with the voice of the customer, all internal processes are put through the rigors of the Six Sigma/Lean process to fine tune our focus on the needs of our customers.
About Building Intelligence, Inc.:
Providing innovative technology solutions for security practitioners and building owners to manage visitors, vehicles and vendors, Building Intelligence Inc. is a privately owned business based in New York City. Our cloud-based solutions are known as Shortpath, SV3, and Secure Vendor. Uniquely positioned to provide the tools for managing vendors as they enter on foot through the front door or in an unmarked vehicle at the loading dock area, our modular solution set is becoming widely adopted in many major metropolitan markets. The cloud component to our solution results in the lowest total cost of ownership possible. The greatest risks never use the front door, so managing visitors only as they enter the front, is not a solid security strategy. Whether it is a small 50,000 square foot office building, a multi-building campus or a global corporate environment, using Building Intelligence solutions results in the ability to have a complete understanding of who and what unknown entities are on site and at whose request. Watch lists can be managed and enforced on a global level. Chief Security Officers can see exactly where vehicles are on campus, who let them in and how long they plan on staying all from their desktop.
For information on how to purchase Building Intelligence Cloud Services, and other security solutions supported and delivered by Unlimited Technology contact Laurie Aaron at Laaron(at)buildingintelligence(dot)com or 877-353-3377 X7011.