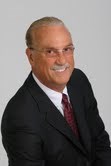 "...To trust someone is different from being trusted by someone."
San Jose, CA (PRWEB) October 29, 2013
People First Productivity Solutions, a San Francisco Bay Area sales training and consulting company, enthusiastically reports the upcoming November 2 CONNECT! Online Radio Show for Professional Sellers. This broadcast, "Making the Sale By Building Trust" headlines special guest Charles H. Green, author of "Trust-based Selling," "The Trusted Advisor" and "The Trusted Advisor Fieldbook". Join us as this international authority on trust breaks down what it means to focus on customers and to collaborate to build long-term relationships founded in trust.
Green, author, speaker and philosopher on trust-based relationships, works with organizations to improve trust in sales and between organizations and relationships with customers. Green, sought after speaker and respected management consultant, will analyze trust and what it means to focus on customers to build long-term relationships. Green and Deb Calvert, president of People First Productivity Solutions and host of CONNECT! Online Radio Show, will confer on why sellers aren't automatically trusted by buyers and how the stereotypical seller isn't trustworthy. They will talk about overcoming stereotypes so sellers can gain buyers' trust.
Calvert and Greene will take listener questions live on air and will also answer questions submitted beforehand (email questions to deb.calvert(at)peoplefirstps(dot)com). This special broadcast will embolden and educate selling professionals to move beyond stereotypes and build stronger relationships. To tune in Saturday morning at 9:00 am pst, go to blog talk radio, and to call in live dial (347) 202-0896.
The program can be downloaded at Connect1 on iTunes or at the link above after the broadcast as well. Listen to this archived recording and also tune in to hear an exciting variety of sales, leadership and training topics with guests that have been featured on the program. Access the archives here.
"Ignite Your Selling Power in Just an Hour" with bi-weekly CONNECT! Online Radio Shows for Professional Sellers. Join us in the CONNECT! community discussion group on LinkedIn, and check out the various informative blogs and other resources for selling professionals, leaders and emerging leaders, trainers, coaches and other professionals. People First Productivity Solutions, founded in 2006 by former corporate Sales and HR Executive Deb Calvert, and author of "DISCOVER Questions Get You Connected", conducts business with the mission of "Building Organizational Strength by Putting People First."