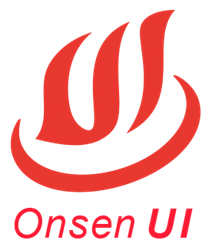 Tokyo, Japan (PRWEB) October 01, 2013
With new smart device versions launching one after the other and leading to a shortage of engineers, hybrid application development – that is, the development of native applications for mobile devices using standard web languages such as HTML5, JavaScript and CSS -- has attracted significant attention. And while the approach does have its upside, the downsides to hybrid application development are problems related to UI expression. Developers need a simple way to manage application pages with butter smooth transition animation that run across all the platforms. The interaction with UI components need to be rich as users demand more and more intuitive UI.
With the release of Onsen UI, Asial has taken a giant step towards solving these problems. Onsen UI is a framework based on two open-source products: Angular.js and Topcoat, and added UI components, navigation functions, and animations ideal for mobile application development.
Compared to the conventional UI framework for mobile devices, Onsen UI is much simpler and richer; a much-needed breath of fresh air. With simpler codes, meaning mobile app developers can create sophisticated cross-platform UI expression easily.
Onsen UI offers a variety of great functions, including:
・Navigation functions:
 Developer can easily manage application page navigation with ease.
・UI components:
Multiple UI components are provided, and certain to come in handy during screen creation.
What's more, the ability to customize design using CSS is a big point.
Onsen UI will be released under the "Apache" license, with the source code available via GitHub.
Through its provision of Monaca, Onsen UI and other exceptional app development platforms, Asial delivers an easier, more sophisticated mobile app development environment. Along with other technologies and services, Asial's ultimate goal is to grow the global mobile application market.
[Reference links]
・ Onsen UI document: http://docs.monaca.mobi/onsen/
・Onsen UI source codes (GitHub): https://github.com/monaca/onsenui