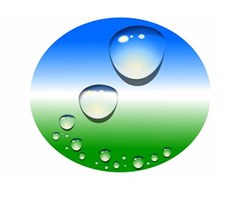 Clearwater, FL (PRWEB) October 01, 2013
Tile & Paver Ideas, LLC today announced the addition of a new Claruseal http://www.claruseal.com product line, Bianco Venato Marble. "Clarus" is the Latin word for clear and bright, and Claruseal perfectly describes a new, environmentally friendly product that is superior to topical treatments sold in the market today. Claruseal is a patent pending engineered polymer that protects travertine, limestone and marble from damage due to stains and spills. Unlike solvent and water-based sealers applied after installation, Claruseal is professionally applied on Bianco Venato Marble before purchase by a consumer or builder for commercial or residential use.
Tim Johnson, Account Executive of Tile & Paver Ideas, LLC remarked "Claruseal Bianco Venato makes a nice addition to our Claruseal line of high quality travertine, limestone and marble products." Claruseal Bianco Venato Marble is available polished, beveled and honed, and is recommended for residential and commercial uses. These could include interior and exterior floor and wall applications, backsplashes, fireplaces, tub surrounds, showers and vanities. Claruseal Bianco Venato Marble is available in the following sizes; 3"x6", 12"x12", 18"x18" and 12" x 24". Bianco Venato Marble is imported from Turkey.
Unlike surface sealers, Claruseal is a specially designed polymer that is applied before installation on travertine, limestone and marble such as Bianco Venato. Claruseal can be used both outdoors and indoors, and can save more than 50% in ongoing maintenance costs. Other advantages that Claruseal have when compared to aftermarket topical sealants include the fact that most surface sealers need to be applied and reapplied every 2 to 3 years, adding cost and maintenance headaches. Claruseal travertine, marble and limestone shouldn't ever have to sealed again. In addition, Claruseal is also stain and chemical resistant, and has excellent UV resistance. Antimicrobials embedded in Claruseal can reduce the growth of bacteria, fungus and mold. Claruseal is also 100% Ecofriendly, as no VOC's or HAP's are ever produced when it applied prior to installation, and Claruseal also is LEED compliant. Claruseal is 100% made in the USA.
About Tile & Paver Ideas, LLC
Tile & Paver Ideas, LLC is a Tampa Bay firm focused on the United States surface flooring market. Principals of United Capital Funding own Tile & Paver Ideas LLC. Tile & Paver Ideas LLC offers travertine, marble and limestone products to residential and commercial clients nationwide with patent Pending Claruseal application pre-applied. This makes Claruseal an excellent investment and a long term value. Additional information on Claruseal is available at http://www.claruseal.com.
About United Capital Funding Corporation
United Capital Funding Corp. http://www.ucfunding.com is the leading professional Accounts Receivable funding, and AR management services based firm in the United States today. Providing solutions with Intelligent.Working.Capital, since 1997 United has successfully provided funding of in excess of $2 billion to entrepreneurial firms with annual revenue from startup stage to over $50 Million. United is headquartered in the Tampa Bay area, and also has regional office in Nashville. Additional information on the specialized business financial services provided by United, including factoring, Accounts Receivable management, and working capital are available at http://www.ucfunding.com.