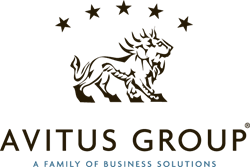 'They reach out for help, not realizing there are companies that can do more.' - BSED Member Investor Director, Melanie Schwarz
Billings, Montana (PRWEB) October 14, 2013
Dozens of businesses have contacted Big Sky Economic Development this year to inquire about outsourcing, how it works and what the benefits are. "The laws and regulations are getting more complicated and often times human resources is not their strong suit and they are concerned that they are not following or fully informed on the HR protocol. They [business owners] reach out for help on a limited basis maybe not realizing there are companies that can do more." - Big Sky Economic Development Member Investor Director, Melanie Schwarz
"With the Bakken boom, we're receiving multiple inquiries as well. Business owners in the Bakken area are contacting Avitus Group because they can't find qualified people in the area who can perform the necessary back office functions of a business. Everyone is working in the oil fields and there is truly a need for our services. We're happy that we are consistently answering that need." -Avitus Group President of Business Services, Ken Balster
Dozens of businesses are also inquiring about Obamacare or the PPACA. Big Sky Economic Development's workshop aims to separate fact from fiction and answer business owner's questions.
"With the PPACA coming, almost all employers are unsure of what to do with that change and how to best work through the changes often asking should I pay the penalty, how do I reduce the benefits we have offered for years. I am also hearing often that they will have to reduce the number of full time employees in order to keep the benefits they currently have for their key full time employees. Most employers have been able to use benefits as a recruiting piece and that will definitely change." - Big Sky Economic Development Member Investor Director, Melanie Schwarz
Building Success Workshop: You Can't Do Everything-Is Outsourcing Right for you?
Date: Oct. 16th
Time: 10:20 a.m. to 11:20 a.m.
Location: The Northern Hotel, Billings, Montana
Class Description
In a single day you manage your employees, pay the bills, order supplies, deal with clients and clean the bathroom. Is everything you do making you the most money? When is it time to outsource some of these tedious but important jobs? Our industry professionals from Avitus Group share some insight on when to make the move and determine if it's right for you.
Ryan Braley – Director of Human Resources & Risk Management
Jodi Milliron – Director of Payroll & Benefits Kirk Porter – Director of Client Technology
Geoffrey Jackson – Bookkeeping Supervisor
Doug McIsaac – Online Marketing Director
Michele Herres – Benefits Manager
Billie Kastelitz – Safety Consultant & Trainer
Jeff Thomas – Facilitator, Corporate Relations Director
Building Success Workshop: Will the Affordable Care Act Change Your Company?
Date: Oct. 16th
Time: 10:20 a.m. to 11:20 a.m.
Location: The Northern Hotel, Billings, Montana
The Affordable Care Act is 2,500 pages in length – an insurmountable number any business owner would have trouble thumbing through. With so much talk around this potentially business changing legislation, it's important to understand if the new law will affect your company and how. We'll do our best to break it down and make sense of it all in an hour.
Steve Bentley – Senior Vice President, Avitus Group
Rebecca Kelly –Director, Payer Relations, Billings Clinic Rick Lubkeman – Montana Health Care CO-OP
Luke Kobold – Facilitator, Billings Clinic
These workshops are free to the community. To register for the Building Success Workshops you can go online at http://www.bsedannualmeeting.com or email Mary Lou McMillan at marylou(at)bigskyeda(dot)org.
The annual meeting concludes with Keynote speaker Steve Scheels, President, CEO and Chairman of 24 Scheels Sports stores in 10 states.