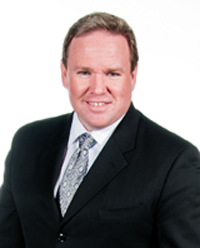 Cedar Park, Texas (PRWEB) October 27, 2013
9 weeks ago millions of children went back to school. In just 3 short weeks, there have been several suicides due to bullying.
According to Master Gary Schill, the owner and chief instructor of Peak Performance Martial Arts, a child is bullied every 67 seconds. In Texas there have been laws passed, however the policies the school districts are putting place are about covering their own assets, not what is best for developing an environment that will benefit the children.
Children are indoctrinated to feel fear in sticking up form themselves. The teachers and administrators tell the students that if they bullying someone else, put their hands on someone else or are involved in an altercation, the zero tolerance policy will ensure they are punished the same as the students who are bullying.
The school districts are adopting policies that promote bullied children to be nice to their bullies and to be-friend their bullies. This is a very dangerous recipe for disaster for any child that is being bullied. No one should ever be asked to be nice and friendly with someone that is attacking them. If we do not provide people with the confidence and path to stand up for themselves, they will be likely to be easy targets the older they get.
Master Schill is the owner and chief instructor of Peak Performance Martial Arts in Cedar Park, Texas. He is a leading authority on child and family development. A three time best selling author including his latest book, "The Success Secret" co-authored with Jack Canfield. Master Schill is the 2 time recipient of the coveted Quilly Award awarded by the National Academy of Best Selling Authors. Master Schill is the creator of the Parents as Coaches Program which has been featured on ABC, CBS, FOX, NBC and the USA Today.
Master Schill is a professional and entertaining interview. He will captivate audience and keep them engaged with great Ninja tricks and success secrets. Master Schill can be reached at 512-658-1804 or via email info(at)PeakCedarPark(dot)com.
######