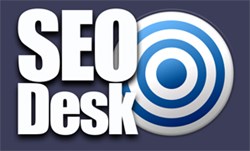 (PRWEB UK) 7 October 2013
NJB Recycling is pleased to announce that they have agreed to enter a business partnership with SEODesk. This move sees the search engine optimisation company take control of the web content and online communication activities for the skip hire company. NJB Recycling believe that this decision will allow them to focus on their core business strengths while creating greater awareness and online impact about the services that they provide.
NJB Recycling was established 10 years ago, and the company has been expanding its services and the areas it covers in that time. While the company is well known for offering the best skip hire London has to offer, there is a lot to more to what the family run business has to offer these days. In an era where being green and showing an environmentally friendly side is crucial, NJB Recycling provides customers with a reliable and responsible recycling solution.
NJB Recycling promises to recycle over 75% of the waste that they collect or remove for clients. Given that the company removes waste, rubbish and debris for commercial and domestic clients, this amounts to a large amount being recycled on a daily basis. Anyone that is keen to be seen as being green will find that NJB Recycling is the number one choice for all of their skip hire needs.
The company also has a strong track record in providing skips of all sizes and in meeting all planning and local council regulations. Any client that is looking for the most reliable skip hire Surrey has to offer will find that NJB Recycling is the local firm that meets their needs.
This is what SEODesk will be aiming to get across in their activities. NJB Recycling was looking for a SEO company that had a strong track record in placing businesses onto the first page of Google with relevant search and keyword terms. This is a particular area of success for the company, which led to NJB Recycling seeking them out and agreeing the new partnership. In handing over the online content side of the business, NJB Recycling believes that they will be fully focused on providing the best possible service to all of their clients. Both companies look forward to continued and improved success in 2013 and beyond.
About NJB Recycling:
NJB Recycling is a family run skip hire and recycling company that has been operating for more than 10 years. In this time, the company has developed a strong reputation for reliable, reputable and environmentally friendly waste management and recycling solutions. The company is continuing to expand across London and the South East. The expansion has also taken place with regards to the number of services that they provide, and the company believes that they are the obvious choice for all local recycling and waste management needs.