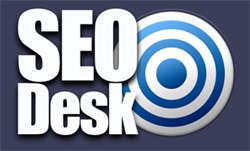 (PRWEB UK) 8 October 2013
Bling King is pleased to announce that they have a new line of hip hop grillz available to buy in their online store. This hip hop fashion accessory, which sits over a person's teeth, has been amongst the most highly sought after piece of jewellery on the urban music scene of late. The company sold out their initial batch of grillz in next to no time, but they are now better equipped for the demand that this product has amongst rap and hip hop fans. The company is also pleased to announce that they can offer a wider range of styles for this new product.
Grillz are undoubtedly a fashion accessory that some people take to, while other people don't see the appeal in the look or products. When grillz first started appearing on the hip hop scene, being worn by the top artists of the day, they caused an immediate stir and the demand for them from hip hop fans all across the world was immense. There is always a large demand for hip hop bling, but when a new look arrives, there is understandably a desire to have this product and stay in touch with the latest fashion trend.
The Bling King offers gold, silver and even platinum grillz. The range of grillz includes cover for a single tooth, or there are grillz that cover the top or bottom row of teeth. There is flexibility for creating an individual and unique style with this fashion product. With a wide range of jewelled adornments, there is an extensive range of grillz to select from, and many hip hop artists and fans have a number of grillz at their disposal to allow them to mix and match their style. Whether this is to allow a cohesive look to be pulled together or for people to keep changing their style, there is no doubt that grillz are at the forefront of hip hop fashion for 2013 and 2014.
Even though the Bling King has been operating in the hip hop and rap fashion industry for 8 years, the company has worked hard to stay at the cutting edge. In fashion circles, especially in a genre so closely related to a musical genre, there is a need to remain at the frontline to be relevant. The introduction of a new range of grillz will provide hip hop fans with the fashion accessory that they need for the rest of the year and for most of next year.
About Bling King:
Born out of a love of hip hop music and the fashion of the genre, the Bling King has been providing hip hop jewellery and accessories for 8 years. The company aims to offer the latest in hip hop and urban wear at affordable prices for the fans that love this music and style. The company has remained at the forefront of the industry, keeping pace with the changing styles and new products that appear on a regular basis.