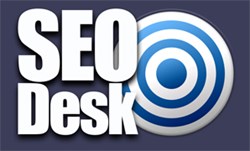 (PRWEB UK) 10 October 2013
The Kids Window is pleased to announce that, if ordered in the next two weeks, their cabin beds and other furniture products will arrive in time for the October school holidays. This school holiday is one where many parents traditionally carry out decorating tasks around the home, and it is often the ideal time to freshen up the home or restyle a few rooms. The changing from summer into autumn means that there is often a need to make rooms warmer and cosier but most parents will relish the chance to make their kids bedroom tidier and more appealing.
The Kids Window stocks an extensive range of furniture for children's bedrooms which can make rooms more appealing and a lot more functional. There is no doubt that while kids want to have fun in their bedroom, parents are looking for more from the furniture that they have in the room. It needs to be affordable, it needs to offer superb value for money, and if it can provide a fun element or provide assistance in keeping the room tidy, most parents will be delighted. One of the best things about the range of cabin beds that The Kids Window has on offer, which if ordered soon will be delivered in time for the October school break is that they offer everything a parent could want.
Cabin beds provide a fun bed, but for most parents, it is the space underneath the bed that is the real attraction in this style of bed. The range of beds available at The Kids Window includes cabin beds with desks underneath, with wardrobes underneath or just with space underneath the main bed section. This means that no matter what plans a parent has for the room and the space underneath the cabin bed, The Kids Window has a number of options. Any parent looking to plan ahead for an October week of redecorating would be advised to make their order as soon as possible.
The Kids Window doesn't just stock furniture for kid's bedrooms; the online site is a department store for everything a child needs. The company offers clothes, personalised gifts and a wide range of toys. The toy range includes educational toys, such as a world globe for kids, so whether a parent wants to give their child a fun or educational toy, this is the online store that can cater for their needs.
About The Kids Window:
The Kids Window is an online department store that has everything a parent needs for their child. From furniture to clothing, from toys to personalised products, the store offers a wide selection of gifts and the convenience of shopping from home. The company has a particular focus on bedroom furniture, and their most popular product in recent times has been cabin beds. These beds help to transform a child's bedroom by offering more space, which is something that every parent hopes for.