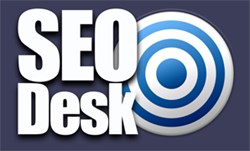 (PRWEB UK) 11 October 2013
Urbanity is pleased to announce that they have a line of beauty box and trolley products in time for the new university and college year. This time of year is always a trying one for students either returning to their studies or venturing off into higher education for the first time. Urbanity provides a wide range of beauty cases and trolleys that are ideal for budding makeup and beauticians that need to ensure that their materials are kept in safe condition. Having a reliable beauty case is one of the most valuable lessons that is taught in beauty schools and courses and Urbanity is proud to offer an extensive range of cases that will suit every budget and every fashion.
One of the best features in the range of beauty box products provided by Urbanity is that the compartments are removable, which means every user can create the storage space that is right for their needs. Given that different courses and different beauticians will have different needs when it comes to keeping their products safe, the flexibility of the Urbanity storage solution will ensure that everyone can benefit from these products. The exterior of all of the beauty trolley and makeup case products are durable and come with a stylish finish. From zebra or leopard print to a restrained yet classic finish, there is a classy exterior which will live up to the fashion expectations placed upon the beautician.
Urbanity also knows that many students, who are not necessarily studying a beauty related course, will be leaving home for the first time. These students will also benefit from knowing that their makeup products are being well looked after and protected while they travel to their new home. Many of the trollies and cases in the Urbanity range come with security features, which will help to keep the products safe from prying hands and the individual compartments mean that everything can be kept exactly where it should be. Settling into a new home or student dorm can be a challenge and most girls will want to ensure that they have some comforts from home. Knowing that their makeup is easily available and is being kept in superb condition will help to make the settling in period a bit easier to take for any new student.
About Urbanity:
Urbanity is an online retailer specialising in providing reliable, durable and stylish makeup trolley cases and beauty box products. The company mainly provides beauty storage solutions for beauty professionals and students but any girl that has a lot of makeup and wants to keep it in excellent condition will find that this solution is the ideal one. All of the box and trolley solutions feature removable compartments, so every user can create the makeup storage solution that is perfect for their individual needs.