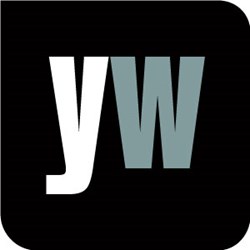 London, UK (PRWEB UK) 1 October 2013
A lorry driver who blacked out after an uncontrollable coughing fit drove over a car and killed its four occupants without realising, the Daily Mail reported September 4th. According to the article, "Lorry driver killed pensioners, daughter and granddaughter after COUGHING fit made him black out at the wheel," Owen Davis was arrested after crash but was later told he wouldn't be prosecuted, as medical tests showed he had whooping cough at the time. The Daily Mail explained that In a rare condition known as cough syncope, coughing can lower blood pressure, leading to unconsciousness. (http://www.dailymail.co.uk/news/article-2410171/Lorry-driver-Owen-Davis-killed-family-coughing-fit-black-wheel.html#ixzz2f8brcrmT).
This story compelled Yourwellness Magazine to take a closer look at cough, and outline its causes and symptoms. Yourwellness Magazine noted, 'A cough is a reflex action to clear your airways of mucus and irritants such as dust or smoke. Coughs may be dry or chesty. They're also classified according to how long they last.' Yourwellness Magazine clarified that acute cough lasts for less than three weeks, subacute cough gets better over a three-to-eight-week period and chronic (persistent) cough lasts for longer than eight weeks. (http://www.yourwellness.com/topics/menu/health-a-z/information-of-lung-and-airway-conditions/information-of-cough/#sthash.Hyx59UJt.dpuf).
Yourwellness Magazine commented that while coughs caused by the common cold or by flu usually clear up after several days, most coughs clear up within two weeks. Yourwellness Magazine detailed the reasons behind cough, explaining that most people with a cough have a respiratory tract infection caused by a virus, such as the common cold, flu or bronchitis. According to Yourwellness Magazine, a persistent cough in adults may be caused by a condition such as rhinitis, or by a prescribed medicine such as an angiotensin-converting enzyme (ACE)-inhibitor, which is used to treat high blood pressure or cardiovascular disease, or by smoking. Yourwellness Magazine added that a persistent cough in children may indicate a more serious respiratory tract infection such as whooping cough.
To find out more, visit the gateway to living well at http://www.yourwellness.com.