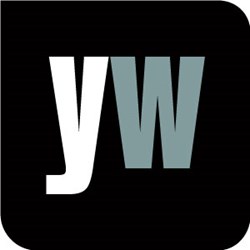 London, UK (PRWEB UK) 2 October 2013
A lactose-intolerant Los Altos Hills teen has begun a project to help others affected by the condition who can't afford the medication by providing lactase pills to the homeless, the Los Altos Town Crier reported September the 11th. The article, "Student offers help to homeless with lactose intolerance," noted that Kenlyn Mirbach, 17, underwrote the initial costs of the project with money from her bat mitzvah fund and a $200 loan from her parents, and now approximately 10 clients at the Ecumenical Hunger Programme have received pills. Kenlyn urged, 'It's important to know about (lactose intolerance) and learn about it. Even if you don't get the pills or stop taking the pills, it's important information to have about yourself, even if you leave the shelter.' (http://www.losaltosonline.com/news/sections/community/177-features/45550-student-offers-help-to-homeless-with-lactose-intolerance)
Following Kenlyn's recommendation, Yourwellness Magazine educated its readers on the causes of lactose intolerance. Yourwellness Magazine explained, "Lactose intolerance is usually the result of a lactase deficiency. Lactase is an enzyme (protein that causes a chemical reaction to occur) that is normally produced in your small intestine. If you have a lactase deficiency, it means that your body does not produce enough lactase." (http://www.yourwellness.com/2012/05/causes-of-lactose-intolerance/#sthash.evu13y6q.dpuf)
Yourwellness Magazine summarised the four main types of lactase deficiency:
1. Primary lactase deficiency. This genetically inherited form of lactase deficiency is the most common cause of lactose intolerance. It usually occurs after the age of two, when breastfeeding or bottle-feeding has stopped, although the symptoms may not be noticeable until adulthood.
2. Secondary lactase deficiency. This is a shortage of lactase caused by a problem in the small intestine. It can occur at any age, and may be the result of another condition or surgery to the small intestine, or it can be caused by some medications.
3. Congenital lactase deficiency. This rare condition, caused by a genetic mutation, is found in newborn babies.
4. Familial lactase deficiency. With this type of lactase deficiency, the body is able to produce a substantial amount of lactase, but the enzyme does not work and cannot break down the lactose.
To find out more, visit the gateway to living well at http://www.yourwellness.com.