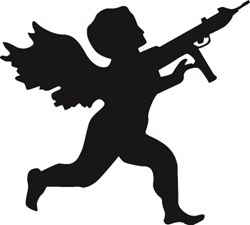 Beverly Hills, Ca. (PRWEB) October 10, 2013
10 years after the launch of its gallery on Melrose, exclusive lifestyle clothing brand Beverly Hills Pimps & Ho's has evolved into Lost Angels & Kings (LAK). LAK plans to expand their hip hop/rock fusion label beyond the streets of Hollywood with the grand opening of their new locations in Las Vegas, Scottsdale, Palm Springs and Tokyo in mid 2014.
Known for its unmistakable logo showing Cupid with an Uzi, shooting love upon their diverse clientele, LAK has attracted wide acclaim as of late after being featured in magazines like Rolling Stone, Time, People, Maxim & US Weekly. Since its inception, the label gained notoriety for attracting the Hollywood elite and co-designing gear with many of the celebrities who don their attire.
And after collaborating with street artist Gregory Siff to design the new line, founder Chaz Bautzer is thrilled with the fresh transition. Says Bautzer, "We try to keep it edgy, where art translates to fashion."
Athletes, musicians, artists & celebrities from the likes of Gwen Stefani, Jessica Alba, Vanilla Ice, Slash, Pitbull, Adam Sandler, Lil Jon, Perez Hilton, Retna, Elisabeth Hasselbeck, Dennis Rodman, David Spade, Carmen Electra, George Clinton & countless others have been known to regularly wear the brand. And the Godfather of Heavy Metal himself, Ozzy Osbourne has been seen wearing the brand during his current reunion tour with Black Sabbath.
Aside from expanding into additional stores, LAK continues to operate a thriving online operation through their website, http://www.lostangelsandkings.com.