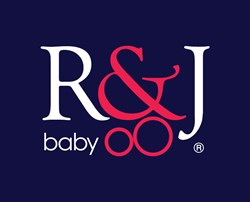 "There is a strict vetting process that vendors go through in order to have their products featured in the R&J Baby online store."
Miami, FL (PRWEB) October 01, 2013
R&J Baby, the Miami-based baby boutique, has officially announced the launch of a website and online store where new moms and moms-to-be can find the items that are essential to their new roles as mothers. The boutique opened its doors in 2009 but has recently experienced significant growth. R&J Baby is now offering a wider variety of products from more brands than they ever have, including European brands. After this growth, R&J Baby felt the next logical step was the launch of an online store that brings with it the potential for almost infinite growth where you can find from bibs to diaper bags to a line of strollers.
"We work with the best brands in the industry," reports R&J Baby Merchandise Director Joanne Vivero. Those brands include industry giants like Phil and Teds, BabyBjörn, Aden+Anais, and the Spanish clothing line, Paz Rodriguez exclusively sold in the store only. The baby boutique does not sell just any product, though. According to R&J Vice President, Marirose Mardeni, "There is a strict vetting process that vendors go through in order to have their products featured in the R&J Baby online store." Before the company accepts a new product, the vendor must meet two criteria: essentiality and quality. R&J Baby offers top-of-the-line merchandise, but they only offer the types of products that are essential to mothers. Beyond essentiality, the staff at the boutique analyzes products to insure exquisite and elegant quality.
The website's design is sleek and modern. The homepage offers a mash-up of product categories and brands that site visitors can use to navigate through the items that R&J is proud to offer. The R&J Baby online store also offers brand-only and product-only browsing.
Another important and popular feature of the website is the "Bundles" page where moms can gain access to great deals on the products they need. Bundles typically combine two or three of a R&J Baby's popular products into one packaged deal. These bundles save moms anywhere from 9% to 15% off of the total price of the items than they would pay if the items were purchased separately.
Finally, the R&J Baby online store boasts verified security and easy, fast checkout. The website is live now at http://www.rnjbaby.com. For more information about R&J Baby, call (786) 999-6534 or stop by the physical store: 7860 NW 58th Street, Doral, Fl 33166.
Visit R&J Baby on social media:
http://www.facebook.com/rnjbaby
http://www.twitter.com/rnjbaby