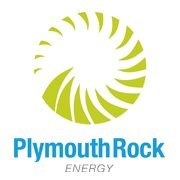 Bringing Power To You
Woodmere, New York (PRWEB) October 29, 2013
Energy service provider, Plymouth Rock Energy announced they plan to be an exhibitor at the 2013 Mid-Atlantic Buildings & Facilities Management Show & Conference to be held on November 6-7 at the Garden State Exhibit & Convention Center in Somerset, NJ. The event caters to attendees looking to improve the maintenance, management and operations of properties in New Jersey, New York and Pennsylvania.
"What better showground to tout PRE's message of cost-savings and budget certainty," said Adam Sokol, Plymouth Rock Energy's president. "With the volatility of energy prices, many properties owners and managers are looking for solutions to help them cope. We have the knowledge, expertise and resources to assist."
For eight years, this event has featured hundreds of exhibitors displaying their services and products of interest to property owners and managers in the Tri-State area. Qualified attendees interested in finding information about new innovations and services for the operation, management, renovation and maintenance of properties, buildings and facilities in New York, New Jersey and Pennsylvania are invited to attend the show.
After last year's devastating storm Sandy practically destroyed the 7th annual MABFM show and resulted in a disappointing turnout, event producers have pulled out all the stops to promise an event that will satisfy attendees and exhibitors alike. Plymouth Rock Energy is looking forward to networking with potential clients and advising them of their choices. Whether it's natural gas, electricity supply or sustainable solutions, Plymouth Rock Energy has it covered.
MABFM'13 includes a two-day educational conference focusing on the subjects of green energy, sustainability, building commissioning, construction, design, facility maintenance and more. As well as offering networking in a casual, enjoyable setting for a huge variety of attendees representing commercial buildings and shopping centers, manufacturing facilities, schools, healthcare facilities, hotels and resorts, among others. Plymouth Rock Energy is excited to meet with conference attendees to discuss their energy options.
Plymouth Rock Energy is committed to providing each client with an individualized plan to best suit their needs. Additionally, the company is passionate about new sources of energy that are good for the earth as well as their customers' pocketbooks, such as solar energy and other green alternatives. For more information on the services Plymouth Rock Energy provides, as well as to inquire about how you can set up a meeting with Plymouth at the Mid-Atlantic Buildings & Facilities Management Show & Conference, booth 711, visit http://www.plymouthenergy.com/contact-plymouth-rock-energy.
About Plymouth Rock Energy
Plymouth Rock Energy (PRE) is a leading, independently owned and operated, energy supplier. With 60 plus years of experience, PRE help manage the energy needs of many homes, multi-family residences, small businesses and commercial & industrial properties. Product and service offerings include: natural gas, electricity, oil-to-gas-conversions, and various sustainable solutions. To learn more about Plymouth Rock Energy, please visit http://www.plymouthenergy.com/about-us/plymouth-pledge/ or call 855-32-POWER (855-327-6937).