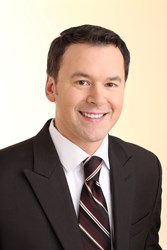 Our approach is to listen to our employees, to take their ideas seriously, to compensate them as generously as possible and that means more than just money.
St. Paul, Minnesota (PRWEB) October 16, 2013
Looking for a great place to work in the IT industry? Talented enterprise web developers and other high performance IT professionals should check out Minnesota-based Intertech (http://www.intertech.com), which ranked #1 in the category of "company morale" and #8 as the "overall best" IT consulting firm to work for in North America. Consulting magazine surveyed employees at more than 400 companies in its quest to identify the best firms to work for in North America.
The results can be found in Consulting magazine's September digital edition. With 42 related pages, the issue provides an indepth look at what drives job satisfaction among IT managers and staff. The coverage also includes interviews with 30 leaders from the winning firms, among them is Intertech founder and CEO Tom Salonek. On the firm's high rankings in the survey, he commented: "It pretty much boils down to valuing people—respecting their time, creativity and intelligence—and making sure they have opportunities to shine."
"People here are energized by interesting work," he added. "They also share a commitment to teamwork and a general sense of collegiality. We're a relatively small firm filled with exceptional people, which certainly helps to foster a positive team feeling."
Salonek founded Intertech in 1991 (http://www.intertech.com). Since then, the firm has grown from a one-person shop to the largest combined software developer training company and research-supported consulting firm in Minnesota. In August 2013, Intertech earned the 3678 place ranking in the Inc 5000 list of fastest growing U.S. companies, which Inc. editor Eric Schurenberg called "the most competitive ever."
Intertech designs and develops secure, robust and scalable software and mobile solutions that power Fortune 500 businesses, along with teaching these and other organizations including mid-sized companies and state government. Intertech works with NASA, Wells Fargo, Lockheed Martin, Microsoft, Intel, and other major companies around the United States and the world helping them learn and use technology.
Intertech is a Microsoft Gold Partner, a Microsoft Inner Circle member, a nine-time winner of the "Best Places to Work in Minnesota" award from the Business Journal, the 2012 top mid-sized firm to work for by Minnesota Business magazine, a finalist in the Wall Street Journal's "Winning Workplaces" award program, a multi-year winner of the Inc. 500 and the Inc. 5000 awards for company growth, a winner of the Forbes "ASAP" growth award, and a winner of the "Minnesota Fast 50" growth award. Intertech has been featured in Inc., Forbes, Star Tribune, Business Journal, Pioneer Press, Minnesota Business, Twin Cities Business Monthly, and Upsize magazine.
-30-