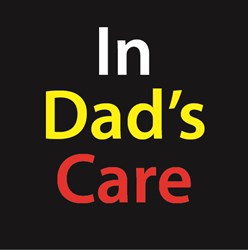 A Survival Guide for Dads left Minding the Baby
(PRWEB) October 03, 2013
Has there been a more eye catching headline this year?
Recently released research showing a link between the size of a man's testicles and his parenting ability has been all over the media. A study by researchers at Emory University in Georgia and published in the Proceedings of the National Academy of Sciences on September 24, 2013, (http://tinyurl.com/kt2m5dt) has asked some serious questions about some Dads parenting abilities.
Fortunately - for the well endowed but parentally challenged Dad - there is a solution. Following close study of the changing role of Dads in the family and the difficulty they sometimes have in keeping up to speed with parenting needs, these two new Dad focused Apps have been developed to help.
Who knows how the new baby should be looked after? Mom, of course, and these apps are designed to allow Mom's knowledge to be added to the core baby care info already provided in the App. Mom can load up the App and leave Dad in charge.
Once Mom has loaded up the App, what does Dad want? Fast and easy access to it. In these Apps the core information can be accessed in seconds. When the baby is going berserk the last thing any Dad wants is to be spending time trawling through screen after screen of content looking for help.
This is core information only, it's what Dad needs, not what he wants. If Dad wants more information maybe it's time to read a parenting book or two.
In addition the Apps have a section on Dad survival. The first few months living with a new baby can be really stressful and most Dads find this time a challenge. There is information on coping and most importantly - sex, will it ever happen again? And there are sections on First aid (how to prepare for medical dramas); and a Grandparent updater - things have changed since they were parents. Do they know how to use the car safety seat, fold the stroller without taking baby's fingertip off, set up the folding playard, etc?
In Dad's Care - dedicated to assisting new Dads survive and enjoy their baby. Easily available through the In Dad's Care website or the App stores.
Check out the video on http://www.youtube.com/watch?v=Qf4GyToEBZU.
In Dad's care by John Duke Design, http://www.indadscare.com and http://www.johndukedesign.com, admin(at)indadscare(dot)com.