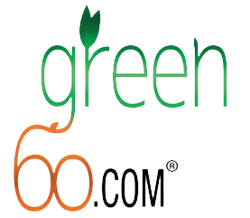 We offer all our clients free 'forever' digital archiving.
Newport Beach, CA (PRWEB) October 04, 2013
Green60.com, an online payroll service announces that a non-green company can participate in a greener environment.
Because of the nature of some businesses, they probably won't be able to qualify for a "Green" business certification, but that doesn't mean that a "non-green" business can't help or do its part to be environmentally friendly.
Many companies outsource a lot of their work, especially in human resources. By outsourcing to other green companies, a non-green business can actively contribute to a healthier planet. Many green certified companies can easily be found on the Internet.
One area that generates a lot of waste is the payroll business. Most payroll companies are happy to flood a business with a ton of paperwork that should be digitally available. This way a business can download whatever they need and leave the rest.
Sohrab Rowshan, president of Green60.com payroll service had this to say: "We offer all our clients free 'forever' digital archiving. Even if they stop using the service, we will continue to store their data free of charge."
Many payroll companies offer digital archiving but will delete all data if you stop using their service. That's usually about 90 days. So it's an important question to ask when shopping for payroll services.
Green60.com online payroll processing service is the first and only U.S. payroll service to be certified as a "Green" company by the Institute for Green Business Certification (IGBC). This excellent certification was obtained in 2013 and Green60.com is committed to working with other businesses, large or small, to reduce their carbon footprint while maintaining the highest standards and production possible.
Green60.com is an online payroll service that is small business friendly. With its low cost, east to use system, the average small business owner can afford a payroll system that allows them to focus on their business and outsource the payroll task. Their all in one price includes quarterly and annual reports; taxes paid using EFTPS, and will even pass along your worker's comp premium at no extra charge.
For more information contact Green60.com either online, or at their toll free number 866-840-3400.