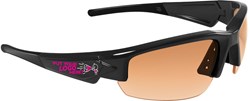 Monument, CO (PRWEB) October 24, 2013
Maxx HD Sunglasses announced today the launch of a new program, Maxx Fundraising (http://www.maxxfundraising.com), which has been designed to help people raise money for their school, team, or non-profit organization through the online sale of sunglasses customized with their logo. Maxx HD Sunglasses expects Maxx Fundraising to attract fundraisers looking for a simpler way to raise money for their organizations.
Maxx Fundraising is a risk-free way to raise money for your cause with no upfront cost to your organization. Maxx Fundraising will help you to design your sunglasses and create a free customized webpage for you. Your only job is to tell everyone you know about your fundraiser through email and social media. After the fundraiser ends, Maxx Sunglasses will print your custom sunglasses and deliver them to supporters. Next, they send payment to the organizer for the full amount of funds raised. Because there is no upfront cost to create a campaign and organizers are not responsible for collecting money or managing an inventory, Maxx Fundraising makes it simple and stress-free to raise money for your cause.
For more information or to start your fundraiser today, please visit http://www.maxxfundraising.com or call 877-550-8116.