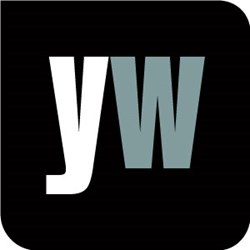 London, UK (PRWEB UK) 4 October 2013
An art masters student from Bradford is using her degree project to raise awareness about endometriosis, The Bradford Telegraph and Argus reported Friday 20th September. The article, "Artist raises awareness of endometriosis," noted that artist Michelle Middleton has created a large hanging installation comprising four sculptural pieces and audio – entitled Rarity, Luxury, Necessity – which she hopes will communicate the feelings of sufferers of the condition. (http://www.thetelegraphandargus.co.uk/news/10687368.Artist_raises_awareness_of_endometriosis/)
With this project in mind, Yourwellness Magazine explored how to eat to beat endometriosis. Yourwellness Magazine explained, "Endometriosis is a complex condition in which cells that are normally found in the womb lining (endometrium) are found elsewhere, 'trapped' in the pelvis, lower abdomen and sometimes other parts of the body…This results in patches of tissue which are referred to as endometriosis. Though symptoms vary from woman to woman, they can include abdominal pain, irregular or heavy periods, low back pain, reduced fertility, constipation and diarrhoea." (http://www.yourwellness.com/2012/09/can-you-eat-to-beat-endometriosis/#sthash.CWShJ2XE.dpuf)
Yourwellness Magazine outlined five ways nutrition can prevent the symptoms of endometriosis:
1. Eat fruits and vegetables. Women who eat vegetables and fruit at least twice a day are up to 70% less likely to have endometriosis than those who do not.
2. Eat less saturated fat. These fats can increase inflammation and the progression of endometriosis, while essential fatty acids can support the reduction this inflammation and support hormone balance.
3. Eat less sugar. Choose whole-grains such as brown rice, whole-wheat, quinoa, barley, rye and oats, rather than refined carbohydrates such as white flour products that can disrupt blood glucose levels.
4. Eat more protein. Protein provides amino acids needed for healing and repair of damaged cells as well as the manufacture of hormones.
5. Go organic. The type of environmental toxins found in some non-organic food can mimic the hormone, oestrogen, and influence the progression of endometriosis.
To find out more, visit the gateway to living well at http://www.yourwellness.com.