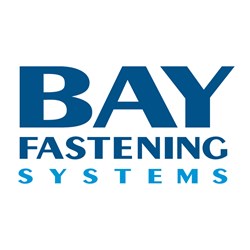 Bohemia, NY (PRWEB) October 01, 2013
Bay Fastening Systems, a full service distributor of engineered fastening systems, comments on a TMJ4 article titled "Memories made on rivets at Harley-Davidson wall."
According to the article on TMJ4, released on September 2nd, the Harley-Davidson museum, located at 400 W Canal St, Milwaukee, WI, has erected a wall of rivets in the back of the museum. Coinciding with its 110th anniversary celebration, the museum is allowing individuals to purchase an engraved rivet on the wall.
Individuals are allowed to place a 54 character message on the rivet, which will become a permanent fixture on the wall. About 6,000 rivets have been sold, according to a museum spokesperson. Rivets are still available on the wall, and each rivet costs $250.
The messages engraved on the rivets range from funny to poignant. Kerry Peterson and Dave Cusimano are having a rivet engraved together. Cusimano believes in "Strength in relationships," he said in the article. "I don't want sound too corny or sappy. So, we thought we'd immortalize here on the wall."
The article quotes Tami Greene of the Harley-Davidson museum, who said, "A rivet is one of the strongest things in the world. It holds together blue jeans and giant steel buildings."
"Here at Bay Fastening Systems, we agree with Tami Greene's statement," says Michael Eichinger, the Vice President and COO of Bay Fastening Systems, a pop rivet distributor. "Rivets are an essential part of many devices and structures. It is the perfect symbol for strength and longevity."
Bay Fastening Systems is a full service distributor of engineered fastening systems that include the blind rivet, pop rivet, drive rivet, solid & semi-tubular rivet, military spec rivet, lock bolt, inserts and specialized installation systems. Founded in 1962, Bay Fastening Systems has become a leader in the fasteners industry through its continuing commitment to quality service, deep product knowledge and consultation, and an easy ordering process.
#####