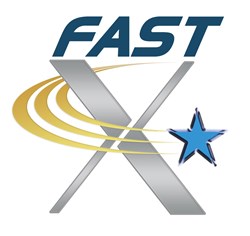 'I use FastX to connect from Santa Ana, California to our datacenter in Chicago. It is screaming fast. Just like the performance you get when connecting locally to a server.' -- Krisna Kotura, Ingram-Micro
Sunnyvale, CA (PRWEB) October 17, 2013
Engineers and other power users of software running on remote Linux servers will be able to increase their productivity thanks to FastX, the latest PC X server solution launched by StarNet Communications Corp, a leading publisher of PC-to-Linux/Unix cross platform communications solutions.
As the name implies, FastX speeds up the performance of remote X Windows desktops and applications when Windows PCs connect over long distances and via slow Internet connections. "FastX uses a unique protocol that has produced unprecedented speed when connecting to a remote Linux server," said StarNet Chief Executive Officer Steven Schoch.
Since the 1980s remote X Windows display solutions, most based on the X11 protocol, have enabled Windows users to access Unix and Linux applications on remote application hosts on their local area network. StarNet's X-Win32 has been a leading PC X server solution for more than 20 years and is used widely in high-tech engineering fields such as defense/aerospace and IC design.
Today, companies have application hosts located around the world and increasingly users connect from outside the corporate LAN over VPN or different Internet connections. Existing X11 and VNC-based solutions operate slow in such situations. FastX uses a highly streamlined protocol to achieve near-LAN speed performance even when accessing demanding graphics applications on servers thousands of miles away. "FastX allows engineers and other power users to work productively when connecting from home or connecting to a distant server," Schoch said.
FastX connections run over securely encrypted SSH tunnels so authorized users can connect through corporate Firewalls. They are also persistent, meaning users can suspend and resume their connection. A user can work on a remote IC design in his office, disconnect his PC at the end of the day and resume the session at home on his Mac.
FastX client and server components are available for download from StarNet's web site http://www.starnet.com. FastX lists at $285, less than half the cost of competing solutions. Existing StarNet customers will be able to use FastX as part of the maintenance coverage they purchased for their X-Win32 licenses.
About StarNet Communications
StarNet Communications Corp., founded in 1989, develops and markets cross platform communications solutions for Windows, Macintosh and Linux platforms for corporate, educational and government organizations. StarNet's family of products offers cost-effective, best-of-breed remote Linux/Unix display solutions. Based in Sunnyvale, Calif., the company is privately held. For more information, visit http://www.starnet.com.
###