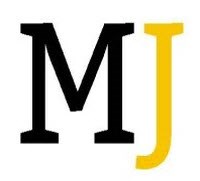 MediaJobs.com finding the great companies first.
New York, NY (PRWEB) October 15, 2013
The advertising industry continues to offer niche specialties and now there is a new agency just for military veterans. In the article New York Has a New Marketing Services Agency with a Military Slant: Ayni Brigade, MediaJobs.com spotlights a new marketing services agency, Ayni Brigade, which believes military vets have a lot to offer the industry.
The agency will focus on hiring military veterans and considering one of the founders, Brian Hollyfield, was a Marine Corps fighter pilot before he moved on to advertising – working at some very large names in the advertising industry. The article outlines how Hollyfield made the transition from military to advertising and marketing and how he feels his hiring plan will give veterans a competitive advantage. Those in digital marketing jobs will also learn about the successful advertising veterans who are joining him in this venture.
The article also shares wisdom from other agency leaders who say that recruiting military veterans give a company a competitive edge. With specialties like experience with new technology, gathering intelligence and tactical execution. Will the agency only hire veterans? Readers will have to read the full article to find out if they will be loose in their hiring strategy. Digital marketing and events marketing will be a focus of the agency with offices in New York and Dallas.
Another article that illustrates the creative changes occurring in the advertising industry is Intelligent, Quality Content Marketing has Come to New York: Meet Ideal Media. The article goes in-depth to give readers a look at Ideal Media, an ad start-up that is taking an innovative approach to native content advertising. Those in digital media jobs will learn the formula to success that the company founded by Venture Fan Network chief revenue officer Eder Holguin.
The article outlines how the company works with publishers to recommend content on their web pages. The Director of Sales also gives insight into why the look of the content will differ from one site to another and how they are increasing revenue from sponsored content. Readers will learn how the company sets themselves apart from the competition by working on mobile, tablet, social media and even desktops. What really makes them unique is that they take things a step further than just promoting content – they offer their advertisers something free that will surprise readers. Their strategy also offers more than just straightforward ads – but content that is interesting and relevant. The article will educate readers on how the new company is bridging gaps that exist in the industry.
The advertising industry continues to evolve at a rapid pace. Those in the digital marketing jobs will benefit from being educated and up-to-date on all the current news and trends. MediaJobs.com presents news coupled with insights such as these to arm strategic job seekers with the knowledge and skills that they need to succeed in the tech industry.
About MediaJobs: Making Your Job Search Easier by Finding the Great Companies First
MediaJobs.com is a digital news platform that combines the power of news articles with listings for media jobs to bring rich context and strategic insight to jobseekers in the media landscape. MediaJobs.com provides source insider information from the hottest media companies, top players and products worldwide.