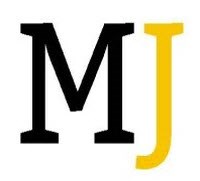 MediaJobs.com Finding the Great Companies First.
New York, NY (PRWEB) October 09, 2013
Video has become king when it comes to the mobile advertising industry. In the article AdColony – the Start-Up Aiming to Deliver the Best Mobile Video Advertising Experience on the Planet, MediaJobs.com spotlights start-up mobile advertising firm, AdColony, and how video has come a long way when it comes to mobile advertising.
In the past, many of those with mobile marketing jobs stayed aware from video because of the lengthy load time which proved to be frustrating to users. Fast forward to today and that is not the case at all. AdColony, with offices in New York, Seattle, Los Angeles and San Francisco, launched in 2011 and offers users a triple-A content experience. Readers will learn how their proprietary InstantPlay video technology is providing high-resolution videos with virtually zero loading time.
Those with digital marketing jobs will be interested to learn how the company is serving advertisers, publishers and consumers with video experiences with content that draws them in. Readers will also be shocked at the general running time of ads crafted by AdColony and will be impressed with the names of companies that have used AdColony for digital content. Jonathon Zweig, founder and President, shares the future of mobile video and how consumer media behavior has been shifted in that direction.
Another article that delves into the world of mobile advertising is Introducing Run – the New York Ad Tech Start-Up Offering Mobile Analytics, Tracking and Ad Buying Tools. In the article, MediaJobs.com analyzes the success of Run and how they are innovating the industry by offering ad-buying tools and analytics.
The company, just three years old, has really made a name for itself due to their mobile-focused programmatic advertising technology. The article reveals what makes the company unique – and here's a hint – they don't focus exclusively on mobile. Run's cofounder, Dan Schwartz shares how their approach of mobile-first when it comes to ad-buying but also utilizes other devices. He also reveals how and why the company changed its approach to include tracking and analytics as well. Those in digital marketing jobs can appreciate the importance of tracking users and will be fascinated to learn how Run Is able to track without cookies.
The mobile advertising industry is changing every day. Those in the digital marketing jobs will benefit from being educated and up-to-date on all the current news and trends. MediaJobs.com presents news coupled with insights such as these to arm strategic job seekers with the knowledge and skills that they need to succeed in the tech industry.
About MediaJobs: Making Your Job Search Easier by Finding the Great Companies First.
MediaJobs.com is a digital news platform that combines the power of news articles with listings for media jobs to bring rich context and strategic insight to jobseekers in the media landscape. MediaJobs.com provides source insider information from the hottest media companies, top players and products worldwide.