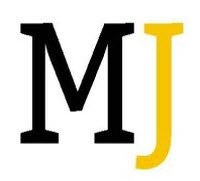 MediaJobs.com Finding the Great Companies First.
New York, NY (PRWEB) October 02, 2013
If you ask most people if they like email – the answer will most likely be no. With inboxes getting cluttered with mail people don't want or didn't ask for – the relationship with email is a love/hate one. In the article Welcome to PeeqPeeq the Shopping Organizing App from Tech Start-Up Rokket Launch, MediaJobs.com spotlights one company that loves email – PeeqPeeq – founded by Lee Ott, CEO of Rokket Launch. The company's mission is to sort and manage electronic mail.
Readers will learn why founders named the company PeeqPeeq and how the platform "peeks" through all the user's shopping-related emails and organizes them into a Web store via desktop, iPad or iPhone. The messages are then put in a separate inbox folder. Those in digital media jobs will be interested to learn the clever extras the platform performs and how they value email as a resource instead of a burden.
The article also shares the company's plans to expand and offer more subjects of email sorting along with the some of the big names behind the funding of the company.
Another article that highlights a tech start-up specializing in mail is Physical-to-Digital Mail Converter Outbox Raises $5 Million in New Funding. In the article, MediaJobs.com discusses Outbox, the San Francisco-based company that converts physical mail into digital format and then places it online.
Readers will learn the amazing statistics that were unveiled during early testing of the platform and those in digital marketing jobs will be fascinated to learn that the waiting list for the platform is in the thousands and when it should come out of closed beta. The article outlines the entire process that platform takes and how mail is converted to digital and exactly where the digital mail can be accessed. Questions about security will also be answered as well as an in-depth look into the versatility of Outbox.
Tech start-ups are launching every day. Those seeking jobs in the tech industry will benefit from being educated and up-to-date on all the current news and trends. MediaJobs.com presents news coupled with insights such as these to arm strategic job seekers with the knowledge and skills that they need to succeed in the tech industry.
About MediaJobs: Making Your Job Search Easier by Finding the Great Companies First.
MediaJobs.com is a digital news platform that combines the power of news articles with listings for media jobs to bring rich context and strategic insight to job seekers in the media landscape. MediaJobs.com provides source insider information from the hottest media companies, top players and products worldwide.