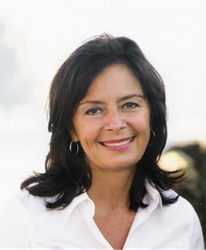 My experience executing rapid go-to-market strategies in competitive business environments will allow me to hit the ground running when working alongside CEOs.
(PRWEB) October 07, 2013
Chief Outsiders continues its nationwide growth with its newest CMO Andrea McKenna. Chief Outsiders is the nation's largest executive marketing firm focused on implementing market based growth plans for mid-size and growth companies through fractional or part-time marketing executives. As a Chief Outsider, Andrea will work alongside growth-oriented businesses achieve their performance goals as a part time or interim senior marketing executive.
"Having worked in a diverse set of industries and company sizes, I can help businesses grow with new product launches, channel expansion to deliver profitable sales and growth. My experience executing rapid go-to-market strategies in competitive business environments will allow me to hit the ground running when working alongside CEOs," said McKenna.
McKenna has extensive experience delivering profitable sales and growth for mid-size to fortune 100 companies for businesses and brands in retail, fashion, food, entertainment, travel, and cosmeceuticals.
Her efforts have delivered substantial results that profitably increased sales, traffic, and customer satisfaction for Friendly's Ice Cream, Talbots, Hoyts Cinemas, and Dunkin' Donuts.
At Dunkin Donuts, McKenna managed an award-winning advertising campaign that was the longest running in quick service restaurant history, delivering the highest comparable store sales increases in the QSR industry for multiple years during Andrea's tenure. As VP of Marketing and Advertising at Hoyt's Cinemas Corporation, she launched a brand identity campaign for an unknown Australian company that reached the #1 position in the Northeast through public relations, promotions, new product introductions, and event marketing. McKenna also managed marketing for all concepts in all channels for Talbots, an international specialty retailer, where she and her team rapidly tripled the company's online sales.
"Andrea is already fitting seamlessly into our team and approach," said founder and CEO of Chief Outsiders, Art Saxby. "Her unparalleled and diverse operational experience and consistent track record of success will be an asset to mid-sized companies who need to solidify their brands, and expand their growth and customer channels."
Andrea's executive positions and wide breadth of experience will allow her to lead companies in strategic planning, retail and on-line marketing, franchising, traditional media, social media, analytics assessment, and public relations as well as other strategic and tactical marketing efforts as a CMO of Chief Outsiders. Contact Andrea at amckenna(at)chiefoutsiders(dot)com.
About Chief Outsiders:
Headquartered in Houston, TX, and silver winner of the American Business Awards "Company of the Year", Chief Outsiders serves mid-sized companies from coast to coast with part-time CMO services. Chief Outsiders is unique among strategic marketing consulting firms, taking businesses to the next level by working as part of the leadership team on a fractional or as-needed basis. Unlike most marketing consulting firms, Chief Outsiders believes that delivering a world-class marketing strategy on its own, creates very little value. The real value is created by helping the organization implement the growth vision.
Chief Outsiders has been a premier source for marketing expertise, execution and leadership for companies such as i2C, AbsolutData, Bethyl Labs, Auto Load Logic and Riverside Company portfolio companies including OnCourse Learning, YourMembership.com and IDoc.