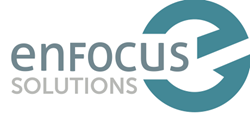 These webinars are part of Enfocus Solutions' ongoing educational series, which in 2013 alone has attracted over 2,000 attendees.
San Antonio, TX (PRWEB) October 01, 2013
As a relatively new profession, business analysis does not have many mechanisms in place to measure and improve performance. Now, Enfocus Solutions' invited speaker Paul Mulvey, CBAP, will address this void in the new free webinar, "Do You Measure Your BAs Correctly? Make Sure Your BAs Succeed."
Mulvey is the author of Business Analysis for Dummies and a frequent speaker and instructor at business analysis conferences and events. He is an instructor at B2T Training and he is known for his vast experience and his talent and passion for simplifying complex concepts. Named one of the Top 25 Most Influential Business Analysts on Twitter, he is increasingly followed under @PaulTheBA.
"Many managers tell me, 'I can't say exactly how a good BA is measured, but I know it when I see it,'" explained Mulvey. "But while it's not an exact science, there are ways to evaluate BA performance and implement practices and policies that ensure BAs succeed."
In the new webinar, Mulvey will walk through an understanding of BA measurement and how managers can ensure that they measure the right attributes based on the uniqueness of their organizations.
Key participant takeaways include:

Tips on what motivates people and how to move toward positive reinforcement
Understanding of how to treat BAs on an individual but fair and standardized basis
Knowledge to create a structure to develop the skills and abilities of BAs
The webinar is one of three new webinars in October, which also include:

Initiating a Center of Excellence – October 8, 2013, 12 PM EST
Culture, Management, Processes, and Tools – October 24, 2013, 12 PM EST
These webinars are part of Enfocus Solutions' ongoing educational series, which in 2013 alone has attracted over 2,000 attendees from multiple industries, including government, financial, insurance, health care, and technology.
Registration information is available here, along with access to recorded archives of more than 25 webinars on topics including business analysis, requirements management, project management, regulations, stakeholder engagement, and business performance.
Providing educational resources like these is part of Enfocus Solutions' commitment to ongoing training and professional development. In line with this, the company's next-generation SAAS, Enfocus Requirements Suite™, is the only business analysis solution that combines software with a dynamic collaboration environment and a professional development platform. Through the built-in platform, users can access resources, templates, expert advice, and a complete business analysis methodology, empowering them to mitigate potential risk and drive more business value.
About Enfocus Requirements Suite™
Enfocus Solutions Inc. helps businesses spur innovation, save time, and cut costs by capturing, managing, and leveraging the requirements of their people, processes, and technology. Its flagship product, Enfocus Requirements Suite™, a web-based tool, automates business analyses and requirements management best practices to enable successful enterprise IT project delivery. The tool is the only application available that permits and encourages stakeholders to directly contribute and collaborate with IT project teams. Enfocus Solutions Inc. is a privately held company headquartered in San Antonio, Texas.