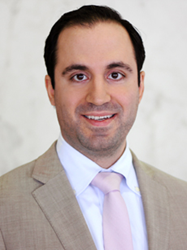 I've always believed that we owe it to ourselves and our patients to stay up to date on the latest and most effective treatments.
Beverly Hills, CA (PRWEB) October 07, 2013
The Orbital Surgery Center of Excellence in Beverly Hills has announced that it is now offering endoscopic DCR surgery (tear duct surgery). The Orbital Surgery Center believes that endoscopic (with minimally invasive) surgery is the ideal way to open blocked tear ducts, providing patients with the care they need while eliminating scarring, reducing the risk of complications, and allowing for a quicker recovery.
"I've noticed that many doctors – even ophthalmologists – still aren't aware that you can perform a DCR endoscopically," said La Peer Orbital Surgery Center of Excellence doctor Mehryar (Ray) Taban, MD. "For us, using the least invasive technique possible is absolutely essential for ensuring the comfort and quick recovery of our patients."
Dacryocystorhinostomy, or DCR, is a surgical procedure used to treat tear ducts that become blocked or fail to open properly. When tear ducts don't drain properly, the tear duct sac fills with fluid, causing swelling, inflammation, and increased risk of infection. Traditional DCR requires an incision on the side of the nose and removal of bone to drain the fluid. However, this approach leaves a visible scar on the patient's face. Endoscopic DCR (tear duct) surgery, however, uses a rigid telescope to go up through the nose, rather than cutting the skin. There are many advantages to endoscopic DCR over traditional DCR, both aesthetic and medical, but among the most important to many patients is that endoscopic DCR won't leave a scar. Endoscopic DCR also offers quicker recovery.
"Nobody wants to undergo a surgical procedure that will leave scarring on the face, especially if they don't have to," says Dr. Taban. "And when it comes to DCR, they don't. By performing the procedure endoscopically we're able to get the same results as traditional DCR but with less injury to the patient."
In addition to cutting-edge endoscopic DCR, the Orbital Surgery Center of Excellence offers the most advanced procedures in all areas of oculoplastic surgery, including eye socket reconstruction, orbital tumor treatment, and thyroid eye disease treatment.
"I've always believed that we owe it to ourselves and our patients to stay up to date on the latest and most effective treatments," says Dr. Taban. "It can be difficult to find the time to learn new systems and approaches, but it's an essential part of providing great patient care and getting great results."
Dr. Mehryar (Ray) Taban is a highly experienced and reputable, board-certified oculoplastic surgeon, as well as an orbit and facial plastic cosmetic and reconstructive surgeon. Dr. Taban is nationally renowned for his expertise in minimally invasive surgery techniques in the field of oculoplastic surgery. To contact Dr. Taban for a consultation at his Beverly Hills office, please call (310) 278-1836. You can also visit his website.
La Peer Health Systems is an outpatient surgery center in Beverly Hills, founded by doctors and focused on providing excellent patient care alongside the most cutting-edge medical treatments available. With 50 world-renowned physicians in 14 specialties, comprehensive medical treatment is offered that takes patients from consultation to diagnosis, treatment, surgery, and ultimately aftercare. The 14 medical departments include orthopedics and sports medicine, gastroenterology, head and neck surgery, colorectal and general surgery, podiatry, ophthalmology, pain management, plastics and reconstructive surgery, gynecology, spine surgery, interventional cardiology, bariatric surgery, thoracic surgery, and anesthesiology. Unlike large hospitals, La Peer's unique structure offers extremely personal care in a safe and controlled environment.
To learn more about La Peer Health Systems, visit http://www.lapeerhealth.com.