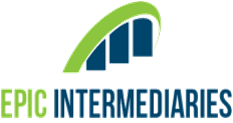 Our attention to detail, extensive market relationships, superior customer service and creative approach to coverages is what differentiates Epic Interdediaries for other wholesale brokers." Ron Cooperman, CEO
Moorestown,, NJ (PRWEB) October 01, 2013
A retail insurance broker representing an insurance program for a large nonprofit institution was hit with a substantial renewal increase on July 1st, 2013. Their Workers' Compensation policy renewal details can be seen below:

Expiring premium was $165,000 with a $300,000 SIR for Statutory limits
The renewal terms quoted caused panic at $285,000 in premium with a $750,000 SIR
The account had a 15 year relationship with the incumbent, some claims activity, but within industry norms.
The broker of record had the following to share: "Due to the large increase quoted by the incumbent carrier, we decided to reach out to Epic Intermediaries. Epic pursued an innovative solution, leveraging their carrier relationships and preparing a comprehensive submission in an effort to improve the terms. Their unique approach and strategic collaboration with my agency, yielded a dramatically better value for my client. Epic Intermediaries provided a lower premium at a $750,000 SIR and an alternative option using a buy down/buffer layer of 250,000 reducing the SIR to $500,000. My nonprofit client was delighted with our efforts, rewarded with a savings of $35,000 (compared to the incumbent carrier), and also appreciated the option to mitigate the SIR. I'd recommend that other brokers faced with Excess Work Comp accounts reach out to Epic Intermediaries for creative solutions and a collaborative partner."
JM, Marketing Coordinator, Northeast Based Insurance Broker
(Contact Epic Intermediaries for the details about this broker)
About Epic Intermediaries
Epic Intermediaries is the premier Public Entity wholesale brokerage firm specializing in Self-insured Workers' Compensation and Pooling risks. Our goal is to increase the bottom line of our retail brokers. What separates Epic from the pack is the following:
Commissions - Epic is privately owned and pays the highest commissions in the industry.
Attention to Detail - No submission leaves this office without extensive review to ensure underwriters are eager to receive a complete and comprehensive submission.
Market relationships - Epic maintains excellent relationships with all markets serving the public entity marketplace. This is accomplished by respecting underwriters time, with accurate and detailed submissions.
Customer service - Epic is big on communication, we work strategically and collaboratively with our broker community to achieve the best results.
Creativity - Epic does not provide brokers with plain vanilla quotes, we work with brokers to create innovative solutions.
Alignment - The Epic team is rewarded by placing business and closely aligning themselves with our valued clients.
For more information about Epic Intermediaries, the premier wholesale broker specializing in Public Entity Insurance and Self-insured Workers' Compensation Insurance call us at: (856) 380-0217.