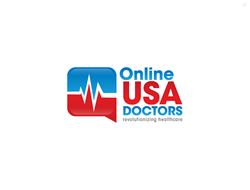 Online USA Doctors is offering specialty formulated prescription-grade supplements for a variety of health problems plaguing Americans.
Chicago, IL (PRWEB) October 08, 2013
Online USA Doctors announces new high-quality pharmaceutical grade supplements for a variety of top health conditions plaguing the American population.
Specialty formulas at Online USA Doctors include prescription-grade supplements for sleep, anxiety, hypertension, diabetes, sexual problems and more.
According to a report published in the current issue of HerbalGram, from the Austin, TX-based American Botanical Council (ABC), sales of herbal dietary supplements in the U.S. increased by 5.5% in 2012, reaching a total estimated figure of nearly $5.6 billion. With the alternative health supplement market exploding, the need for highly potent products which are superior to others on the market is high. As one of the leaders in the virtual doctor market, OnlineUSADoctors.com offers pharma-grade pharmaceutical supplements manufactured to the highest standards of purity and quality which meet a variety of health needs for the wellness-conscious consumer. Online USA Doctors prescription-grade supplements are a proprietary blend formulated to help people with health conditions, such as: hypertension, diabetes, anxiety, sleep, sexual performance and more.
Sales in the mainstream market channel (food, drug and mass-market stores) continued to grow, increasing at about 2.2% over 2011 sales. Additionally sales in natural food stores rose by a stronger estimated growth of about 6.1%. Herb sales have increased nonstop since 2003,according to data in previous HerbalGram reports. The annual report is based on statistics from the Nutrition Business Journal (NBJ) and market research firms SymphonyIRI and SPINSscan Natural.
According to BCC Research, the global virtual medicine, or telemedicine, market is projected to increase to $27.3 billion in 2016, up from $11.6 billion in 2011. OnlineUSADoctors.com is one of the leaders in this market, and one of the only full-service telemedicine and medical health insurance alternative platforms available in the U.S. As part of its platform, it provides comprehensive health care coverage by board-certified M.D.'s, including flexible hours for video or phone consults, emergency services, and unlimited e-mail access, all for a low monthly fee or a one-time payment.
As part of this platform, OnlineUSADoctors.com offers pharmaceutical-grade supplements manufactured to the highest standards of potency and purity. Nutrapharmaceuticals are pharma-grade vitamin and herbal supplements prescribed by physicians, manufactured by pharmaceutical-level standards, and sold through online pharmacies, compounding pharmacies, or doctors' offices. These supplements should be distinguished from standard vitamin and herbal supplements, which are not held to the same quality assurance standards.
All OnlineUSADoctors.com nutraceuticals are bio-available and ensure absorption, avoiding ingredients such as certain lubricants which can inhibit the dissolving of natural supplements in the body. Each lot of raw herbs or vitamin substances is thoroughly tested to ensure identity, potency and purity. Safety and stability protocols in manufacturing techniques ensure a long shelf-life at full potency, while other techniques are used to create a highly consistent product, from bottle to bottle and capsule to capsule. No impure additives or potentially allergenic ingredients are used in the making of OnlineUSADoctors.com nutraceuticals.
OnlineUSADoctors.com nutraceuticals are sold online at the http://www.OnlineUSADoctors.com website, in the Wellness Store. A wide variety of nutraceuticals is available, from supplements for anxiety and sleep to supplements for blood pressure to supplements to support the immune system. All nutraceuticals can be purchased on demand or as part of a medical regimen prescribed by an online doctor as part of a treatment plan. Through video or phone consultations, virtual doctors can diagnose illnesses and conditions and have the freedom to order laboratory tests, prescribe medication, or make a referral to a local physician for follow-up care when necessary.
Through the use of virtual medicine, priorities such as confidentiality can be honored with the utmost respect. In addition, the flexibility of being able to schedule a consultation at a time of the consumer's choosing adds significant value to the consumer's bottom line. Through offering such comprehensive health care, the annual cost of health care coverage for most consumers using OnlineUSADoctors.com will be cut by a minimum of $2,000 per person.
About the organization
OnlineUSADoctors.com is one of the only full-service telemedicine medical health insurance alternative platforms in the U.S., providing routine medical care to consumers at an affordable price. For a monthly subscription rate, consumers have access to unlimited doctor's questions, 3 doctor consults, and medical services, including the use of prescription-grade alternative medicine supplements exclusive to OnlineUSADoctors.com. Individual, couples, and family rates are available, with the opportunity to purchase corporate memberships for employees.
Contact: Julie Wright, President
Online USA Doctors
(855) 872-0012
Nutraceuticals World article: http://www.nutraceuticalsworld.com/contents/view_breaking-news/2013-09-09/2012-herbal-supplement-sales-up-55/.