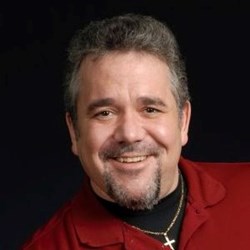 I'm doing this run to fight hunger, poverty and help others with heart disease realize that it is possible to define your disease without letting it define you. Plus I want to make my wife proud.
Austin, TX (PRWEB) October 01, 2013
Whisk Me Away Travel (http://www.whiskmeawaytravel.com/) is an Austin-based travel company specializing in cruises and vacation packages for singles, couples, families, and groups. In additional to offering excellent travel services, the company is dedicated to local and national philanthropy. This November, Whisk Me Away Travel will sponsor Gerald Merits as he runs in Austin's annual Turkey Trot. Hosted by Thunder Cloud Subs, the 5 mile Turkey Trot occurs Thanksgiving day and benefits Caritas, a charity dedicated to fighting poverty, hunger, and homelessness.
Amanda Hall-Merits, owner of Whisk Me Away Travel, said, "I was looking for something this year to support that is very close to my heart. When my husband of 15 years asked me if he could run the Turkey Trot on behalf of my company I was taken aback."
Amanda lost her 52 year old father to heart disease.
Gerald states, "Amanda has stuck with me through my battle with heart disease and I know it has not been easy for her. This year marks a marriage of 15 wonderful years. She is my inspiration and her compassion and dedication to helping others led to a fundamental change in me to do the same, and to never give up.
"I run to fight against poverty, hunger, and homelessness. I run to show others it is possible to overcome limitations. I run for my wife. Too many people suffer from poverty and hunger in this world and both my wife and I look around us and feel very blessed."
Gerald should not be alive today. His first heart attack occurred when one of his arteries, known as the widow maker, was 100% blocked. "I should be dead," said Gerald. "My heart grew its own collateral artery to the area of the heart muscle being starved of blood, minimizing any damage to the muscle itself. Widow maker heart attacks have a very high mortality rate, but this new artery gave me more than a fighting chance. If it were not for the quick thinking and expertise of Dr. Samuel DeMaio of Austin's Star State Heart and Vascular and co-founder of the Lakeway Regional Medical Center, I would not be here today. He quite literally saved my life on more than one occasion. He is amazing"
Gerald also enjoys the support of a number of other local health practitioners, including Dr. Dan Freeland of Bee Caves Family Practice, a frequent radio guest on "Let's Get Healthy" with People's Pharmacy's Bill Swail. "All these people can really make a big difference. I am truly blessed in so many ways, from my wife Amanda, the doctors who work so closely with me, to my church family at Bannockburn Baptist Church. I want to pay it forward, to help others, and to join my wife on this journey of lending a helping hand. She has an amazing heart. From assisting with special needs to fighting poverty, my wife is my guidepost."
Gerald and Amanda both enjoyed their 15th anniversary on a cruise.
"I needed a break from training," says Gerald. "Learning to run has not been easy. After years of training on an elliptical, my cardiovascular ability is better than good, but I quickly found that running takes more than putting on a pair of shoes and hitting the pavement. The last time I did anything involving jogging I was 18, and my knees and joints are not what they were. I suffer from bad bursitis in my left knee, but with the right running shoes and some Airrosti treatments from Jason Owens I feel good about my chances of finishing.
"I am not in the race to win; I'm doing this run to fight hunger, poverty and help others with heart disease realize that it is possible to define your disease without letting it define you. Plus I want to make my wife proud."
Donate to Gerald's run at the "Help Us Fight Poverty" page on the Whisk Me Away Travel Hub or any of the links listed on that page including Gerald's Turkey Trot donation page and Whisk Me Away Travel's Facebook donation page dedicated to the Turkey Trot.
Whisk Me Away Travel partners with established suppliers and companies to create vacations for singles, couples, families and groups. Vacation planning includes honeymoon, anniversaries, and corporate events.
Media contact:
Amanda Hall-Merits
512-428-4448
http://www.wmatravel.com
http://www.wmatravelintro.com