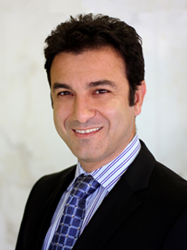 We are very proud of this new website.
Beverly Hills, CA (PRWEB) October 09, 2013
The new Lipoma Removal Center of Excellence, a department of La Peer Health Systems in Los Angeles, has announced the launch of its new website: http://www.LipomaRemovalMD.com. This website will serve as a comprehensive resource for patients seeking trusted information about lipomas and lipoma removal techniques.
"We are very proud of this new website," said Dr. Jimmy Firouz, a board-certified plastic surgeon and one of the medical directors at the Lipoma Removal Center of Excellence. "Our goal is to help patients fully understand lipomas and the treatment options available, and we believe this website will be an excellent patient resource."
Designed for patients who want the facts about lipomas and other fat tissue tumors, this website is an invaluable tool that offers information straight from the doctors. The site will contain extensive information about lipomas and lipoma removal techniques, as well as a helpful frequently asked questions section and a blog featuring popular topics and news about lipomas.
Lipomas are by definition benign (noncancerous) and do not typically need to be removed unless they are causing pain, or if they have grown a great deal in a short period of time and are restricting movement. Additionally, patients may choose to have non-painful lipomas removed if they are unsightly or unappealing.
Unlike many other procedures, lipoma removal can be performed with local anesthesia, so patients do not need to be fully sedated. Additionally, lipoma removal at this Los Angeles outpatient surgery center is minimally invasive, which means the board-certified doctors can remove the lipomas with little to no scarring, and patients experience quick recovery times. Because lipoma removal surgery can be done on an outpatient basis at the Lipoma Removal Center of Excellence, patients can go home the same day as their surgeries and typically can return to work and normal daily activities the following day.
"Because there are always innovations in our procedure techniques, we feel it is important to provide an informative site that is consistently updated regarding new technology and services," said Dr. Liza Capiendo, an expert colorectal surgeon and medical director at the Lipoma Removal Center of Excellence. "We hope that patients will use this website as their primary resource for information about lipomas, and when and how to seek treatment."
Dr. Jimmy Firouz is a board-certified plastic and reconstructive surgeon practicing in Beverly Hills and Los Angeles. Through extensive training in both general and plastic/reconstructive surgery, Dr. Firouz blends his artistic talents with surgical precision to produce the best results possible. His specialties include cosmetic procedures of the face and body, including laser and endoscopic procedures, body contouring, facial rejuvenation and breast surgery.
Liza M. Capiendo, MD, is a board-certified colorectal and general surgeon. Her main clinical and research interests focus on the laparoscopic treatment of colon and rectal disorders. She has a special interest in the laparoscopic resection of gastrointestinal malignancies. Dr. Capiendo places special emphasis on the treatment of rectal disorders in women. Her expertise includes the treatment of pelvic floor disorders and the treatment of fecal incontinence.
La Peer Health Systems is an outpatient surgery center in Beverly Hills, founded by doctors and focused on providing excellent patient care alongside the most cutting-edge medical treatments available. With 50 world-renowned physicians in 14 specialties, comprehensive medical treatment is offered that takes patients from consultation to diagnosis, treatment, surgery, and ultimately aftercare. The 14 medical departments include orthopedics & sports medicine, gastroenterology, head & neck surgery, colorectal & general surgery, podiatry, ophthalmology, pain management, plastics & reconstructive surgery, gynecology, spine surgery, interventional cardiology, bariatric surgery, thoracic surgery, and anesthesiology. Unlike large hospitals, La Peer's unique structure offers extremely personal care in a safe and controlled environment.
To learn more about La Peer Health Systems, visit http://www.lapeerhealth.com.