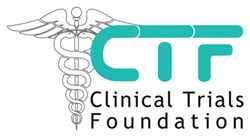 THE HUMAN HEALTH IS REASON
Wilmington, DE (PRWEB) October 25, 2013
Led by its Directors, Carlos Caceres Valdebenito, M.A. and Gerardo M. Uviedo, M.D., such project is focused on the establishment of a virtual platform for ethic committees (EC), in order to digitalize the full regulatory process including, but not limited to, protocol/ICF submission, protocol/ICF assessment and follow up. The registered member will be able to keep a close "on line" view of said process and to interact with the ethic committee authorities thanks to the required encrypted safe and QA validated system, which will doubtless ensure a better, faster and safer way to interact with the EC Authorities, besides reaching protocol approval.
To contribute with the massive implementation of said system, which will take time, it is crucial to get through the process of standardizing its uses and adding as many ethic committees as possible to make this novel tool work. However, this effort will contribute to make clinical trial regulatory process faster and to lower industry budgets impacting afterwards on an easier set up for medical products (pharmaceutical and medical devices) in the market in a shorter timeframe.
"At this moment the mentioned project is at its design stage and it is expected to be ready to start working by the end of 2013 on its BETA phase upon some EC registration from USA, EU, Asia and Latin America", says Carlos Cáceres.
The necessary investment to finalize the project was not a problem, since some financial cooperation was received from enterprises interested in getting good results, lowering time and costs in their projects. Nevertheless, Clinical Trial Foundation (CTF) is open to register new participants in its Sponsored Program. CTF has named Dr. Gerardo Uviedo as Sponsored Program Director for this institution.
Next step is to harmonize the variety of working styles and regional particularities and normative with the system in order to allow CROs, investigational sites and PIs gain access to every steps of the regulatory process and document assessment follow up by IEC.
Through this, the most challenging activity in clinical trials will be sorted thanks to a unique dynamic, on line, follow up system, where any inquire or question, can duly be solved giving back the necessary feedback to complete all the requirements in a reliable, faster and efficient way.
Clinical Trial Foundation is also thinking of expanding this novel system to other Clinical Trial steps with a service pack of the same scheme.
"Time is already important and is coming to be called the golden key in clinical trials, it is necessary to work fast and safely, with dependable methods, but all of us know how hard the impact is on the final budget in this field…" said Dr. Uviedo.
We invite every IEC, CRO, Clinical Trial Institutions and Investigational Sites to consider their registration in this service, not only to test what could be a very helpful tool to shorten regulatory timeframes, but also to get into the feeling of accompanying the document assessment live and interacting directly in between with the main decision making persons.