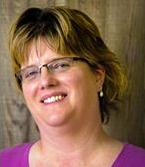 This was a great opportunity to strengthen facilitation skills.
Wichita, Kansas (PRWEB) October 01, 2013
Twilya L'Ecuyer, owner of C.U.R.E. Group Consulting, completed case facilitator training sponsored by the Kansas Leadership Center in Wichita, Kansas on September 27, 2013.
Case facilitator training, through the Kansas Leadership Center, provides Kansas facilitators an opportunity to strengthen their facilitation skills. The two-day event utilizes real-world case studies as an opportunity to learn and teach through others. Attendees leave the training and rejoin their communities with skills that can help local efforts break down barriers and reach new levels of success.
C.U.R.E. (Creating Urban & Rural Excellence) Group works with individuals, organizations and communities to achieve improved results through strategic planning, leadership development, empowerment and total quality management. L'Ecuyer is facilitator and Innermetrix certified through Resource Associates Corporation of Wyomissing, Pennsylvania. She is also Total Quality Management certified through the Total Quality Institute also of Wyomissing.
The Kansas Leadership Center works with individuals with the ability to make lasting change for the common good. KLC is different in the field of leadership development with its focus on leadership being an activity not a role or position. The Kansas Leadership Center offers specialized leadership training, delivered through a unique curriculum that works. Roughly, 2,000 Kansans have experienced a KLC program and we add about a thousand Kansans each year to our alumni rolls. Evaluation data shows overwhelmingly that recipients of Kansas Leadership Center training are using what they've learned and it's making a positive difference in their civic engagement efforts. The Kansas Leadership Center is not for the faint of heart. It's extremely challenging and may well be the most difficult training a person ever experiences.
For more information, contact:
Twilya L'Ecuyer, MSA, AI, TQI
CURE Group
Morrowville, KS 66958
785-527-0467
Twilya(at)cure-group(dot)com
http://www.cure-group.com