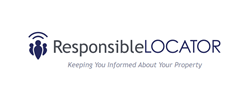 Simply the best, ResponsibleLOCATOR contacted me minutes after my neighbors saw that my house was flooding. Without ResponsibleLOCATOR, my neighbors wouldn't have known who to contact.
San jose, CA (PRWEB) October 01, 2013
ResponsibleLOCATOR Inc. an independent property notification services provider announced the availability of their 24/7/365 service. Traditional alarm systems will not notify subscribers of fallen trees, broken water lines, that a car accidentally backed into a garage door or fence, fire in the area, vandalism, the need to get to the property and evacuate and many more situations.
For private residence or business properties, this is a unique and cost effective way to stay informed and be reachable should attention be needed at a property. Being able to assign a network of contacts as possible responsible responders to a property increases the ability to take action without sharing any private contact information.
Like in social networks, the effectiveness and power of this notification service is based on the "network" of responsible people tied to the property. Coined the "home watch notification service", the more people ResponsibleLOCATOR can contact, the quicker a problem can be solved and potential costs minimized.
The newly introduced referral program, gives their subscribers a simple and fully automated way to refer the service to friends, business associates and others and earn free months of service for their property. There is no limit to the number of referral credits subscribers may earn by referring the service. A per monthly subscription is $6.95 and it is reduced with additional properties
About ResponsibleLOCATOR Inc.
ResponsibleLOCATOR is the number one independent provider of property notification service for private and business properties. Even with more connectivity, like smart phone and tablets, people know less about their neighbors and business associates. If attention is needed at a property most neighbors, people in the same building or on the same street, would not know how to reach a responsible person. Using ResponsibleLOCATOR dramatically increases the ability for people to reach a responsible person without giving up any of private contact information. ResponsibleLOCATOR Inc. is a privately held corporation, with its principle business address in San Jose, California.
For more information, call +1-800-275-9510 or visit http://www.ResponsibleLOCATOR.com.
Email: info(at)responsiblelocator(dot)com
ResponsibleLOCATOR Inc. 111 N. Market Street, Suite 300, San Jose, CA 95113