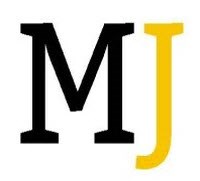 "Essentially you're offering people to have the power of buying money for less. You're raising people's purchase power," stated George Bousis, CEO and founder of Raise.com
(PRWEB) October 17, 2013
Roy Weissman, founder of MediaJobs.com recently interviewed George Bousis, CEO and founder of Raise.com, an online marketplace to sell unwanted gift cards. The interview, $100 Billion Market, 30% Growth Per Year, Nets Over $10 Million in Sales in Less than Two Years, is now available on MediaJobs.com, the leading resource for ecommerce marketing managers.
Inspiration from the start-up came from Bousis' research in loyalty programs and realizing the gift card industry was lacking a service to address unused gift cards.
"The gift card market was just growing every year and there really wasn't a solution for any kind of consumers trying to turn those gift cards into cash, or buy discount gift cards of brands that they normally shop at. So naturally, the inner-entrepreneur in myself kind of developed a little bit of a small business plan, and then tried to put two and two together of how I could create something that really help solve a larger problem," stated Bousis.
Similar to other well-known companies such as eBay, StubHub or Etsy, Raise.com is a complete C-to-C market where everything is done by the users and the gift card marketplace only facilitates the transactions. Whereas other competitors buy gift cards from users and then resell them.
"Between holding on to the gift card, having to worry about a fulfillment center, having to send to send it out, it's a customer service and fulfillment nightmare to have to deal with all these balances. So what we did is we invested all of our money in technology and security. We really wanted to help pioneer this space and create the best user experience with the least amount of fraud," continued Bousis.
When it comes to fraud, Raise.com has a 100% back money guarantee. The online gift card marketplace is currently working with brands to address the issue of fraud by verifying balances in order to ensure great customer service.
"Overall, our most important kind of way that we operate our business is from a customer service standpoint. Our customers are very important to us and we always want everybody to enjoy their shopping experience in our stores," commented Bousis on the focal point for the development of Raise.com.
Accessibility and increasing consumer purchase power is the drive behind the success of Raise.com.
"Essentially you're offering people to have the power of buying money for less. You're raising people's purchase power. By doing so, I mean that if you know you're going to go spend money at Wal-Mart or you know you're going to go shop at Whole Foods, why wouldn't you come on Raise.com and come purchase a discount gift card to any of those stores, use them rightfully at the stores, and save money for shopping at a store you're already going to spend money at?" continued Bousis.
Raise.com has continued to see growth over the past two years and forecasts the success to continue. Looking to expand internationally and establish more partnerships are in the near future.
MediaJobs.com, the informative platform for ecommerce managers, is a digital news platform that combines the power of news articles with media job listings to bring rich context and strategic insight to jobseekers in the media landscape.
About MediaJobs:
MediaJobs.com is a digital news platform that combines the power of news articles with job listings to bring rich context and strategic insight to jobseekers in the media landscape. MediaJobs.com provides source insider information from the hottest media companies, top players and products worldwide