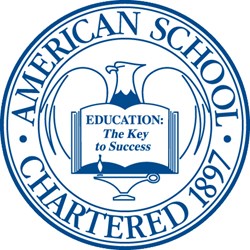 Lansing, IL (PRWEB) October 01, 2013
The American School, a leader in distance education since 1897, is pleased to announce it has received accreditation from Accreditation International (Ai) and the National Council for Private School Accreditation (NCPSA).
Accreditation by Ai and NCPSA means that the American School has met standards for:
•defining appropriate educational goals and providing educational programs to achieve them;
•maintaining a qualfied faculty and an effective school organization;
•assessing outcomes of school experiences and controlling the quality of educational programs;
•responding to the concerns of parents and needs of the school community;
•providing for the continuity of its programs and planning for their future;
•describing with accuracy the content of its services and programs;
•developing plans and activities for continuous school improvement.
This accreditation by Ai and NCPSA will ensure that American School students across the country and around the world will receive quality education for years to come and continues the American School's legacy of providing accredited high school courses at a cost students and parents can afford.
For more information on Ai and NCPSA, visit http://www.aiaccredits.org and http://www.ncpsa.org.