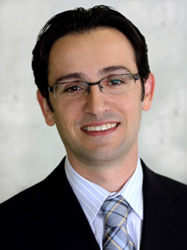 Our team of surgeons is the best in the field.
Beverly Hills, CA (PRWEB) October 14, 2013
La Peer Health Systems has officially opened its Surgical Gynecology Center of Excellence in Los Angeles. A longtime provider of superior patient care and state-of-the-art surgical facilities, this multi-million dollar center now offers specialized services in the area of women's reproductive health and treats a wide range of conditions including fibroids, uterine polyps, uterine prolapse and menorrhagia.
"There are many women who will experience these conditions over their lifetimes, and we are pleased that we can provide these individuals with superior treatment," stated Dr. Peyman Banooni, Medical Director of the Surgical Gynecology Center of Excellence.
Gynecologic disorders can cause a great deal of pain and discomfort. Beyond the physical symptoms, conditions impacting the reproductive system can cause inconvenience in a woman's life and affect a couple's family planning. At La Peer's state-of-the-art Surgical Gynecology Center, our board-certified surgeons use minimally invasive techniques to treat patients and help them get back to living their lives without pain.
Headed by Dr. Peyman Banooni, the Surgical Gynecology Center of Excellence is staffed by some of the country's best surgeons in gynecological care and reproductive health.
"Our team of surgeons is the best in the field," Dr. Banooni said. "Our Los Angeles gynecologic surgeons have extensive training and utilize cutting-edge treatment. However, what we are most proud of is the amount of compassion our doctors have for their patients."
If you are interested in learning more about the Surgical Gynecology Center of Excellence and its suite of services, please contact (888) 374-0367 or visit their website at http://gynecologysurgerymd.com.
La Peer Health Systems is an outpatient surgery center in Beverly Hills, founded by doctors and focused on providing excellent patient care alongside the most cutting-edge medical treatments available. With 50 world-renowned physicians in 14 specialties, comprehensive medical treatment is offered that takes patients from consultation to diagnosis, treatment, surgery, and ultimately aftercare. The 14 medical departments include orthopedics & sports medicine, gastroenterology, head & neck surgery, colorectal & general surgery, podiatry, ophthalmology, pain management, plastics & reconstructive surgery, gynecology, spine surgery, interventional cardiology, bariatric surgery, thoracic surgery, and anesthesiology. Unlike large hospitals, La Peer's unique structure offers extremely personal care in a safe and controlled environment.
To learn more about La Peer Health Systems, visit http://www.lapeerhealth.com.