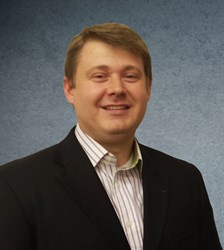 ResMan is the only company I've found that is actually doing something innovative with property management software.
Plano, Texas (PRWEB) October 01, 2013
ResMan®,a leader in cloud-based residential management software, is pleased to announce the appointment of Derek Lefler as the Senior Sales Engineer. Mr. Lefler joins an experienced and knowledgeable team focused on providing a superior solution built around the user's business needs.
Mr. Lefler has over 10 years of industry experience in both software and property management. Prior to joining the ResMan team, Derek held the position of Director of Professional Services with Property Solutions, Inc., the largest provider of apartment websites. In addition, Derek worked as an Implementation Consultant for Instructure, where he built the foundational implementation workflow and employee performance metrics. Derek also managed several primary accounts for Instructure.
"Derek's reputation for innovative thinking and for having an incredible work ethic is what stimulated ResMan's pursuit of Derek's skills. As well as his experience with sales presentations, developing implementation processes and building online learning modules perfectly align Derek with the growing needs of our organization. Derek's passion and commitment to bring something new and innovative to multifamily make him a perfect fit for the ResMan® team," said Phil Rodgers, Vice President of ResMan®. "We are excited to have Derek as part of the ResMan® family and look for his role to expand in the near future."
Mr. Lefler will work directly with the product development team and the national sales team. His immediate responsibilities will consist of relaying customer feedback, including ease of use, reporting needs and enhancement requests to the project management and executive team giving ResMan® customers a true voice.
"ResMan® brings a fresh approach to providing essential business modules and an intuitive software solution for both the operational and accounting processes." Lefler states, "A lot of other companies put all of their energy into bell and whistle features, hoping that their client's will be impressed enough to maintain brand loyalty. Unfortunately for the client, these add-ons do little to increase productivity or revenue in the world of property management." He continues, "My entire career I have been searching for an employer that is not afraid to do things differently. ResMan is the only company I've found that is actually doing something innovative with property management software. They are using technology to enhance business and because of this, ResMan will be an industry leader."
About ResMan®
ResMan®, a cloud-based residential management application, provides the core solutions required for effective property management. Receivables, payables, maintenance, resident portal and financial reporting are all provided in one complete package for one price. Developed by over 50 tenured multifamily management professionals, ResMan® has evolved over the last 13 years from a desktop application to a progressive SaaS (Software as a Service) solution specifically designed for residential property managers and owners. ResMan® gives multifamily professionals and their associates the ability to make better, faster decisions and access information from virtually anywhere, anytime.
For information, visit http://www.iwantresman.com or call 855-ResMan 1 (855-737-6261).