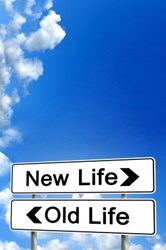 Grief accumulates over the years for what was not said, not acted upon and could not be saved.
New York, NY (PRWEB) October 08, 2013
According to recent Census Bureau figures, the divorce rate for people over 50 has doubled over the last two decades. These break-ups have become such a trend that media outlets have named them "Gray Divorces." Grief therapist Edy Nathan MA, LCSW says many Baby Boomers face a divorce dilemma as they go to the winter of their lives. It involves making a choice between continuing on the same path despite emotional struggle and diving into the unknown.
Nathan likens the turmoil and entrapment that many Baby Boomers face to a song that the music group "Queen" called "I Want to Break Free". The lyrics that poignantly point out the pivotal role disappointment, internal struggle and grief often play in the lives of many over 50, "Oh how I want to be free baby, I want to be free, I want to break free…" But Nathan says that it is glaringly apparent how difficult it is to disentangle from that which is familiar. "At that age, there is a depth of knowing that time is moving quickly. The winter of life is encroaching upon the boomers in double time." Nathan also believes many Boomers hunger for one last attempt at internal serenity and peace, as well as more time to explore the possibility of an existence that is filled with contentment.
In her practice as a psychotherapist, Nathan says she's discovered that more often than not "the deprived self" is the driver that leads to divorce. She explains, "Faced with a future of living in agitation and unmet desire, the idea of being with the same partner for another 25 years is comparable to emotional annihilation." Nathan also says the statistics may only show the tip of the iceberg, because many Boomers have been considering divorce for some time before actually taking the plunge. An increased life expectancy, coupled with freedom from family and work obligations, makes it more possible than ever to walk out the door and into the unknown. The notion that what lies ahead is a mystery that may be daunting for them, but the idea of doing absolutely nothing is a living death," says Nathan.
That doesn't mean it is all laughs and chuckles as the boomers leave their marriages. Nathan says that "Grief envelops even those with the best of intentions. Free at last, yes, and it can be both an enticingly enlightening journey and a mournful experience. The grief accumulates over the years for what was not said, not acted upon and could not be saved." According to Nathan, here are the pros and cons of what Baby Boomers can expect when they leave:
The Pros:
1. Having dignity;
2. Living in integrity;
3. Meeting courage and respect in the self;
4. Learning to soothe the internal angst;
5. Risk taking;
6. Living the life desired;
7. New Friends;
8. Autonomy development.
The Cons
1. Grief: Confusion, anxiety and depression;
2. Negative responses from friends and family;
3. Role Confusion: Who am I, What do I like, What are my needs?
4. Potential Financial Strain;
5. Facing Health Challenges Alone;
6. Loneliness;
7. Regret;
8. Loss of the domicile.
Nathan says for some Baby Boomers breaking free is the right choice, while others realize too late that working to be in the marriage while finding their senses of self could have ultimately saved the marriage.
Many over-50 divorcees report to Nathan that grief turns into grace when they are reunited with aspects of themselves that have been smothered for too long. Nathan says "I had a 60-year-old client who said she would rather live on the street then continue to live a life of leisure with her husband. The allure of ease does not compensate for a life of lies and dis-ease."
About Edy Nathan:
Edy Nathan is a licensed psychotherapist with over 20 years of experience specializing in the integration of psychotherapy and the world of spirituality. For two seasons she was the therapist on the A&E TV Show, "Psychic Kids". She holds Masters from both New York University and Fordham University. She has post-graduate training from the Ackerman Institute for Family Therapy, The Gestalt Center and the Jungian Institute. She is a certified EMDR practitioner, regression therapist, certified hypnotherapist and grief expert. To find out more, visit EdyNathan.com.