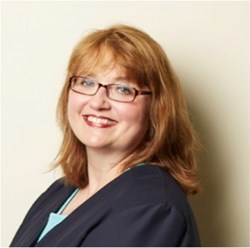 Sommers Schwartz has earned a reputation for first-rate lawyers who take on – and win – tough and complex cases.
Southfield, MI (PRWEB) October 08, 2013
Sommers Schwartz P.C., a leading contingency fee based litigation law firm, is pleased to announce that attorney Ramona C. Howard has joined as a shareholder.
Ms. Howard is an accomplished litigator who brings more than 20 years of experience representing clients with medical malpractice and personal injury claims at trial and on appeal. She focuses her practice on medical malpractice, personal injury, and appellate matters.
After receiving her Juris Doctor, magna cum laude, from Wayne State University Law School, Ms. Howard served as a research attorney in the Pre-Hearing Division of the Michigan Court of Appeals before embarking on a two-decade career representing individuals injured and harmed by the acts of others.
"Sommers Schwartz has earned a reputation for first-rate lawyers who take on – and win – tough and complex cases," says Richard L. Groffsky, a senior shareholder and member of the firm's board of directors. "Ramona clearly bolsters that reputation. We're thrilled to have her on board."
Sommers Schwartz, P.C., a law firm located in Southfield, Michigan, represents individuals in Michigan and across the country who have been harmed as a result of medical errors, defective products, loss of employment, and other forms of negligence or intentional injury, as well as businesses involved in complex litigation matters that jeopardize their existence. Additional information about Sommers Schwartz can be found on its website: http://www.sommerspc.com