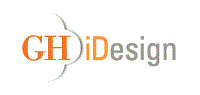 "I'm excited to be able to offer GHID's services to an entirely new clientele," says Garrison Hullinger.
Portland, Oregon (PRWEB) October 01, 2013
Portland's award-winning interior design firm, Garrison Hullinger Interior Design (GHID) expanded services to long-distance clientele today through the newest division of the company, the online interior design service GH iDESIGN.
"GH iDESIGN and online design services seemed like a natural extension of our business," says Garrison Hullinger, owner and Principal Designer of GHID, "because several clients approached us wanting our GHID look without the expense of bringing us to remote locations."
While designing at a distance and online interior design services are not new, GH iDESIGN is, because for the first time Garrison Hullinger's signature looks are available to clients anywhere on the globe without the cost or time commitment of traditional, full-service design.
GH iDESIGN is an at-a-distance option for homeowners who would like to manage design projects on their own time or do-it-yourself masters that want to incorporate stunning interior design into their home. The GH iDESIGN process is easy-going, collaborative, and responsive so that clients can make their dream space a reality. GH iDESIGN leads clients on a unique and tailored journey by providing a personalized electronic packet or look book, known as an iD BOOK. In each iD BOOK, clients are provided with everything necessary to complete a Garrison Hullinger-designed room. The design process is completed through email conversations, giving the clientele the opportunity to actualize the design project at their own convenience.
"I'm excited to be able to offer GHID's services to an entirely new clientele," says Hullinger. "GHID clients and their unique requirements are a large reason as to why our business continues growing and it's very surreal to think of the possibilities that lie ahead of GHID."
About Garrison Hullinger Interior Design
Garrison Hullinger Interior Design Inc. creates sophisticated and intimate environments focused on practicality and functionality. GHID works to create distinctive yet livable designs, tailored to the lifestyle and desires of each client. GHID designers' partnerships with contractors and vendors uniquely position GHID to facilitate projects from inception to completion. More interior design ideas and case studies can be found on Garrison Hullinger Interior Design's interior design blog and on the firm's website at http://garrisonhullinger.com.
For media inquiries or marketing around GH iDesign, contact Elena Morgan, Communications & Engagements Specialist. Email: elena(at)garrisonhullinger(dot)com.
Garrison Hullinger Interior Design | 1100 SE Grand Ave, #203 Portland, OR 97214 | (971) 255-0326