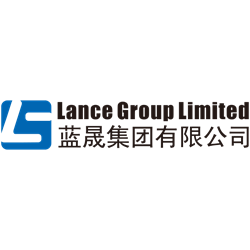 Five trends of China's E-commerce, service industry poses as new economic star.
Yiwu, China (PRWEB) October 21, 2013
Gordon Fong, the CEO of Lance Group, talked about his opinion on e-commerce to China Daily in the interview. He believed that according to the trend of China's e-commerce development, it was imperative to innovate boldly to improve the transformation in e-commerce. That's the reason why Lance Group targeted trade service as future development orientation. It took Lance Group only 4 years to climb from the bottom of the ladder, from nameless to renown, from a follower to a mainstay. With the unique development thoughts, Lance has won itself a place in the increasingly competitive and changing environment, and became an e-commerce giant with profound influence. Linkyiwu.com, affiliated with Lance, is a renowned third party service providor base in Yiwu China.
First, e-commerce is launching forward to the direction of physical economy and virtual economy integrated. E-commerce is being practiced and improved in varied industries. The integration of online and offline business activities, like online marketing and offline deal, offline experience and online purchase is coming into being.
Second, technology, needs and investments work together to impel the e-commerce development. Driven by a new round of information technology revolution featuring in cloud computing, web of things, mobile communication, new application modes of e-commerce is springing up based on mobile internet, online community, and LBS(location-based service). The change in social structure and consumption concept will bring new growth space and younger generation will perform as mainstream consumers. E-commerce support system will be improved which gives rise to the endogenous power enhancing.
Third, cross-border e-commerce is presenting as a new gateway to seek oversea commercial opportunities. Driven by the e-commerce service enterprise, cross-border e-commerce will give full play of products' advantage of "made in China" and accelerate transform from "made in China" to "China marketing "and "China created". With leading e-commerce enterprises(like Ali-express and lightinthebox) got listed in stock market, more and more middle and small-sized e-commerce like Lance are marching to the cross-border trading field.
Fourth, e-commerce application is moving to a new level both in depth and width. With continuous development in large enterprise supply chains based at Yiwu and business collaboration, middle and small-sized enterprises join actively into the purchase and sale system of the leading e-commerce enterprises. Integrated with supply chain, the collaboration of logistics channel, business channels and information channel will work effectively. In addition, marketing policy is approaching to be targeted. With every customer's online shopping record , it is much easier to figure out the real demands. Therefore, the recommendation of products would be accurately practical and effective.
Fifth, the vigorous development in e-commerce service industry is approaching to be a new growth point in Yiwu economy. Driven by the development of international e-commerce, an e-commerce service chain concentrating on technique at beginning, support service in process, and the application at terminal is underway. A group of innovational e-commerce service companies with transforming perspective is growing to be a new growth point in Yiwu.
About Lance Group Limited
Lance Group Limited is headquartered in Hangzhou, with branch in Yiwu.As an independent third-party service provider, Lance Group Limited focus on the following areas: daily necessities, gift promotion and fashion ornaments, to provide customers with value, customer oriented Sourcing consultancy, order control,Travel Assistance, logistics, quality inspection, factory evaluation and audit, warehouse and packaging, translation, Artwork and Photography, transportation and other services.
We created the B2B + model(http://www.abcsources.com) and apply the online wholesale mode. There are more than 60,000 kinds of products collected on the web site . It is the small wholesale mall which support online order control.